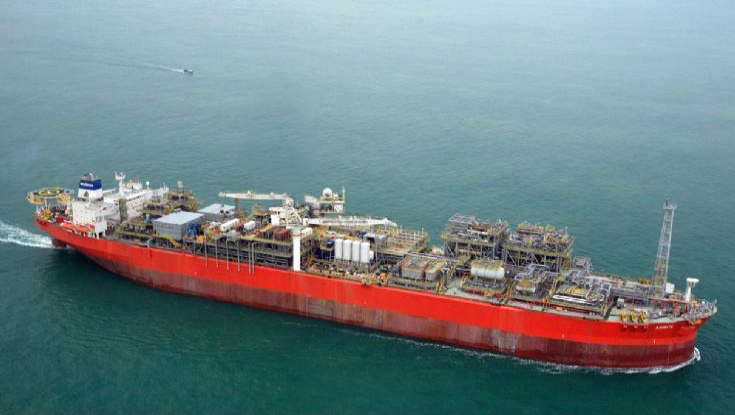 BW Energy has signed up to two new exploration blocks offshore Gabon as part of the country's often delayed 12th offshore licensing round.
BW Energy will have a 37.5% stake in the G12-13 and H12-13 blocks. They cover 2,989 square km and 1,929 square km respectively.
The blocks are next to Vaalco's Etame area and BW Energy and Panoro's Dussafu. The companies have discovered around 250 million barrels in the Etame and Dussafu areas over the last 15 years.
Vaalco Energy will have 37.5% and Panoro Energy 25%.
BW Energy CEO Carl Arnet said the blocks were in "core areas" for his company. They offer opportunities that are mostly "within tie-back distance of existing infrastructure with the potential for rapid value creation from future discoveries.
"As we prepare for additional production coming online from our Hibiscus/Ruche project in 2022, these licence awards, combined with our ongoing development projects, further demonstrate BW Energy`s commitment to Gabon and to our ambitions of growing both production and cash flow."
Final agreement
The awards from the Direction Generale des Hydrocarbures (DGH) are provisional. They require a final agreement on terms with the Gabonese government.
The production-sharing contracts (PSCs) have exploration periods of eight years, with a potential two-year extension.
The three companies have committed to drilling exploration wells and shooting 3D seismic. The extension would require the drilling of at least one more well on each of the blocks.
Vaalco CEO George Maxwell said the three-company consortium was "uniquely positioned with the knowledge, experience and expertise of progressing world-class discoveries in Gabon adjacent to these awarded blocks".
This expansion "fits perfectly" with Vaalco's strategy, he continued. It "allows us to leverage our debt-free balance sheet and significant cash flow generation to help profitably and sustainably grow Vaalco."
Gabon opened its 12th licence round in November 2018, covering 12 shallow water and 23 deepwater blocks. It closed on June 30, 2021. It had set the initial deadline for April 30, 2020, but COVID-19 disrupted these plans.
During this time, the government revised the oil law, in 2019.
There is scope for further disruption. Gabonese Minister of Oil, Gas and Mines Vincent de Paul Massassa has come under fire for alleged corruption and may face sanction.
Petronas is due to drill the Jove Marine well on Block F13. The company has contracted the Maersk Viking, which is currently moored offshore Namibia's Swakopmund, according to Vessel Finder. The rig is en route to Gabon from South Korea.
Recommended for you

BW Energy facility sets sail for Gabon