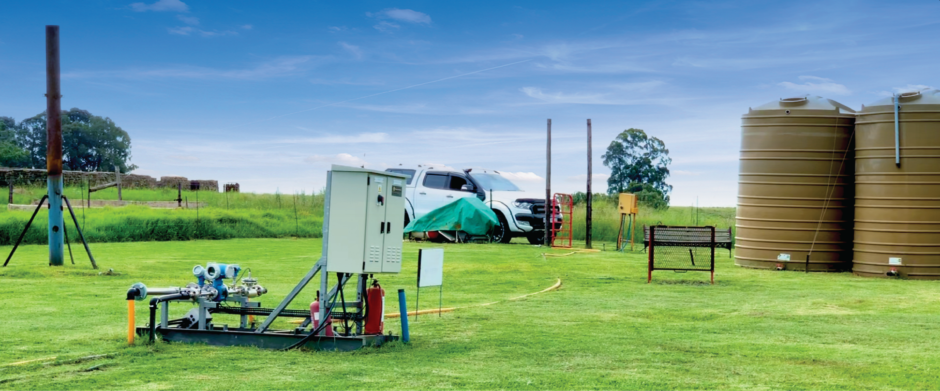 Poor weather has imposed "substantial delays" to Kinetiko Energy's drilling programme in South Africa, where it is working on a coal-bed methane (CBM) project.
The Australian-listed minnow reported that it has spudded three wells in the Korhaan project.
"Very heavy thunderstorms with consequent lightning, hail and rain" has disrupted plans. The weather this season has been worse than normal, it said.
The company's drilling rigs are required to down mast when lightning is 20 km from the site. Kinetiko described this as prudent, given the high number of storms that have swept over the drilling sites.
It is working on the Korhaan-3, -4 and -5 wells. The plan is to complete the latter two before the end of the year. It will resume drilling on Korhaan-3 in January, after the Christmas shutdown.
Each of the wells has been drilled into dolerite sills. It has cased Korhaan-4 to 150 metres and cementing is under way. It plans to begin drilling this well into the sandstone and underlying coal seams within the next few days.
Kinetiko also said it had completed the aeromagnetic survey, over 13,479 line km, covering 564 square km, on ER 270 and 272.
The company plans to process data from the survey in December and January. The expectation is to add more potential targets for well tests and pilot production.
The Australian company works in South Africa via the Afro Energy joint venture, in which it has a 49% stake. Locally owned Badimo Gas has a 51% stake.
Lightning has had an impact on various projects. Pertamina blamed an Indonesian refinery fire on a lightning storm this year. A lightning strike in Kruger National Park, in November, destroyed a fuel station.
Recommended for you

Expro wins Tilenga work from TotalEnergies