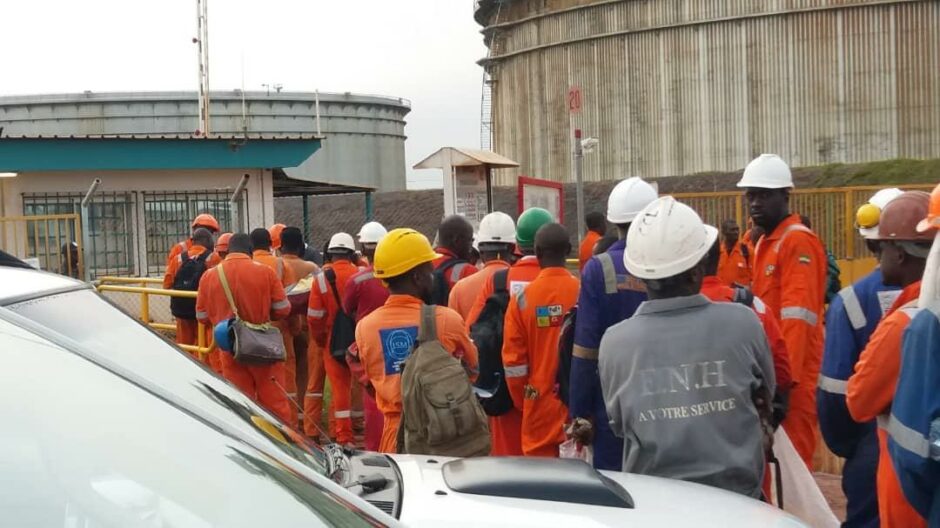 Oil workers, and others, have gone on strike in Gabon in protest at COVID-19 measures.
L'Organisation Nationale des Employés du Pétrole (ONEP), in addition to the water and electricity union, warned of a strike on January 8. It has now come into effect.
The statement appealed for the government to pay attention to the complaints, warning that otherwise a strike might harm the economy. The government did not respond, the unions said.
At the heart of the complaints are measures brought in to contain COVID-19. ONEP said these are incompatible the Gabonese constitution and labour code.
The unions made four demands. The government should remove the Health Pass, cut the cost of PCR tests, stop discriminating against those unvaccinated and allow them to go to work.
Gabon declared a state of emergency in April 2020, in response to the pandemic. The government has repeatedly extended restrictions.
Unvaccinated residents of Gabon require a special authorisation pass, from the Interior Ministry, and a PCR test. Additional restrictions are in force around Libreville.
Vaccinated residents are exempt from the restrictions and are exempt from curfew restrictions in Libreville.
Not complying with the COVID-19 measures is a criminal offence.
Just under 8% of Gabon's population is fully vaccinated. Around 14% have had at least one dose.
PCR pressure
PCR tests had been free until late last year. In November, the government imposed a price of 20,000 CFA francs ($34.5) or 50,000 francs ($86).
A stay-at-home strike on December 15 took place in protest at this order.
NGOs took the government to court. In late December, the court threw out the decree on PCR costs. The government has pushed back. The court decision applied to the way in which the order was made, the government has said, rather than the substance of it.
On January 3, Gabon's cabinet reiterated its order that people must pay for PCR tests.
Copil Citoyen has asked people to remain at home on January 13 and 14.
Oil companies have pushed for vaccinations for workers.
Workers must be vaccinated to work at Total Gabon sites, according to reports from Ecofin. Assala Energy has said it is working with the Ministry of Health to ensure access to workers and contractors.
Perenco has imposed a vaccine mandate on workers. A group of workers on the FSO Mayumba complained, with ONEP challenging the company's move in December. However, the court ruled in favour of the company.
Video on social media appeared to show workers at Maurel et Prom's facilities in Gabon striking. There is no impact on production, Maurel has said.
Recommended for you

Gabon's oil union threatens December strikes