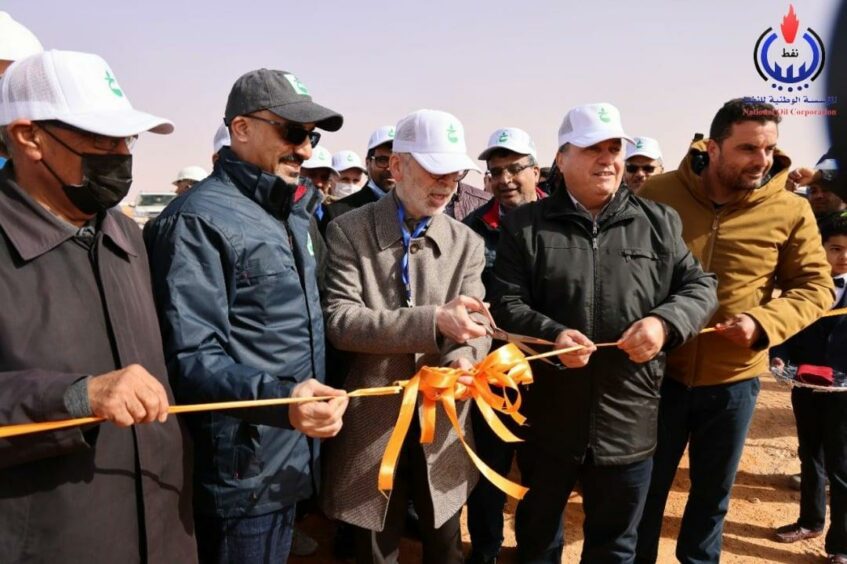 Arabian Gulf Oil Co. (Agoco) has begun producing from the Tahara field, in the Ghadames Basin.
The NC4 licence is around 250 km south of Tripoli. The first discovery well on the field was drilled in 2005, at A1-NC4.
Exploration continued into 2010, Agoco said, with 10 wells drilled in total. Of these, nine found hydrocarbons.
Production comes from three reservoirs, the Memouniat, Lower Acacus and Middle Acacus. Tahara will produce 14,000 barrels per day of oil and 6 million cubic feet per day of gas. Agoco said it would use the gas to generate power for the field's operations.
In the longer term, Agoco said it might be able to increase output to 40,000 bpd, by drilling more wells and carrying out additional reservoir work.
National Oil Corp. (NOC) chairman Mustafa Sanalla visited the field to witness the start of production. Accompanying Sanalla were Abdulgasem Shengeer, an NOC board member, and Salah Al Gatrani, chairman of Agoco.
Sanalla held talks with Nafusa Oil on February 20 in Tripoli, again involving Shengeer, who focuses on exploration and production. The discussion focused on the challenges to the oil sector and particularly on securing financial support for operations.
A leaked letter last week seemingly from Oil Minister Mohamed Aoun accused NOC – and Sanalla – of disrupting the ministry's wireless communications. The minister addressed the letter to Prime Minister Abdul Hamid Dbeibeh.
This is not the first time prime minister has been drawn into the spat between Sanalla and Aoun.
Recommended for you

NOC calls for IOCs to lift force majeure