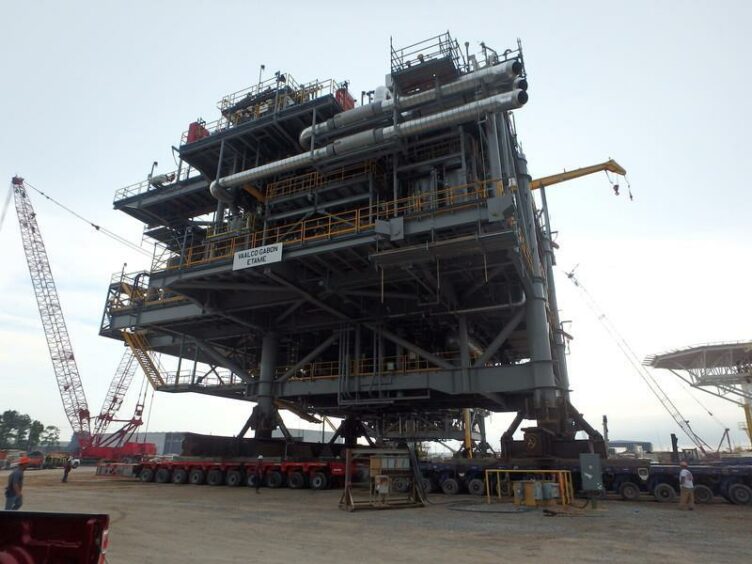 Vaalco Energy will focus on delivering its expansion projects this year, while avoiding any threats to production, CEO George Maxwell has said.
The Gabon-focused company is working on drilling wells this year, while also swapping its floating production, storage and offloading (FPSO) vessel for a floating storage and offloading (FSO) unit.
"Vaalco is going into 2022 with one of the most significant capital expenditure plans the company has ever had," Maxwell told Energy Voice.
Drilling up
The company is in the midst of a drilling campaign. Results from the second well should be due in the next two weeks. The work programme covers four wells and a workover, Maxwell said.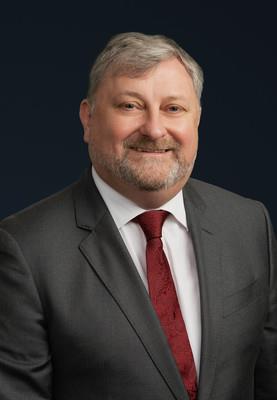 "The key focus for us is how to look at where we can maximise returns and opportunities in the organic portfolio that we have," he continued.
Results from the first well have been encouraging. Vaalco completed the well in February and reported gross flows of around 5,000 barrels per day. It is now flowing at around 3,200 bpd.
The other part of Vaalco's big plans for the year is the move to an FSO. The company launched its plan to shift to the FSO in the second quarter of 2021. It should be in place in the third quarter of this year.
Once the new infrastructure is in place, it should reduce costs by 50% from current levels. It should payback costs within two years or so, Vaalco has said.
While things may look smooth on the surface, Maxwell said that it was an area of intense activity. Vaalco has three separate teams working on the project, on the procurement and sailaway, on upgrading lines and construction, and on the decommissioning and sailaway of the FPSO.
"I communicate to investors that it's a single project, but it's three," Maxwell said. "It's one of the most complex projects. Our eyes are not off the ball."
Financing plans
Vaalco expects to spend $90-110 million on capex this year. The company is in a "unique position with no debt", CFO Ronald Bain said. As a result, there are no external demands for hedges.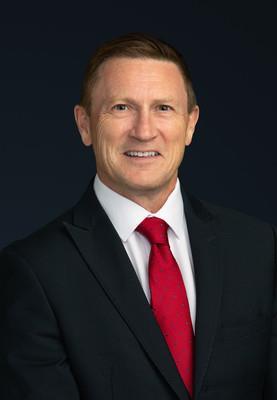 Bain, who joined Vaalco in July 2021, said the company has hedges but these are rolling off this year. "The bulk of those hedges fall off in the second quarter. By the fourth quarter, we will have nothing hedged at all – and there's no push to do that. We will continue to look at our capital needs."
Vaalco paid out a dividend in March. Mentioning potential drivers of hedging, Bain suggested Vaalco would take steps to protect its commitments, potentially including the dividend.
Bain and Maxwell both previously worked at Nigeria's Eland Oil & Gas. Maxwell said commitments to paying dividends dated back to Eland.
"It's not new to us, it may be new to others. There's a world out there where juniors don't deliver on dividends and just bank on growth," Maxwell said. The management plan for the dividend focuses on sustainable payments, with a plan to pay out to shareholders through to at least the end of 2025.
"We had the opportunity and the savings. We had to return some of that significant cash flow – and the board has made a commitment."
Vaalco's management are careful to extend this financial sobriety to any new ventures, including exploration.
The company has signed up to two blocks in Gabon's 12th round, alongside BW Energy and Panoro Energy. The areas are adjacent to Vaalco's Etame field and BW Energy's Dussafu.
Near-term production
"The focus us to improve costs and and improve netbacks," said Bain. He did allow that there was room for growth with a "second producing asset in Equatorial Guinea".
Maxwell described Block P in Equatorial Guinea as a "major exploration opportunity. But how do you fund exploration? You need to have deep pockets and be pragmatic, thinking through how to fund a discovery through to development. We need to be conscious of our funds and our shareholders."
The SW Grande prospect in Block P has a potential resource of 164 million barrels of oil equivalent, Vaalco has said, but work would be high risk. Alongside this are two small discoveries, at Venus and Europa, with 15.5-24mn boe and 8mn boe respectively.
Maxwell said a high-risk exploration campaign was hard to square with a desire to provide returns to shareholders in the next 24 months. "Instead, we stepped back and looked at the smaller discovery," he said. "Equatorial Guinea is a really nice example of looking in our own backyard."
Vaalco is working on plans to develop the find from the shelf. This would allow the company to drill the finds from a water depth of around 120 metres, rather than the expense of the deepwater.
"We're working on long-reach drilling, 3.5 km away. That has started to change the economics of development considerably," Maxwell said. The find could be tied back into a mobile producing unit.
"We get to a point where the finding and development cost is an acceptable $8-14. The top line oil price is unimportant. We're not screening opportunities at $120 per barrel. We look at the average and work out whether we can still provide shareholder returns."
Vaalco seems likely to favour organic opportunities over inorganic, although Maxwell did allow it may pursue either – as long as they are cost competitive.
Recommended for you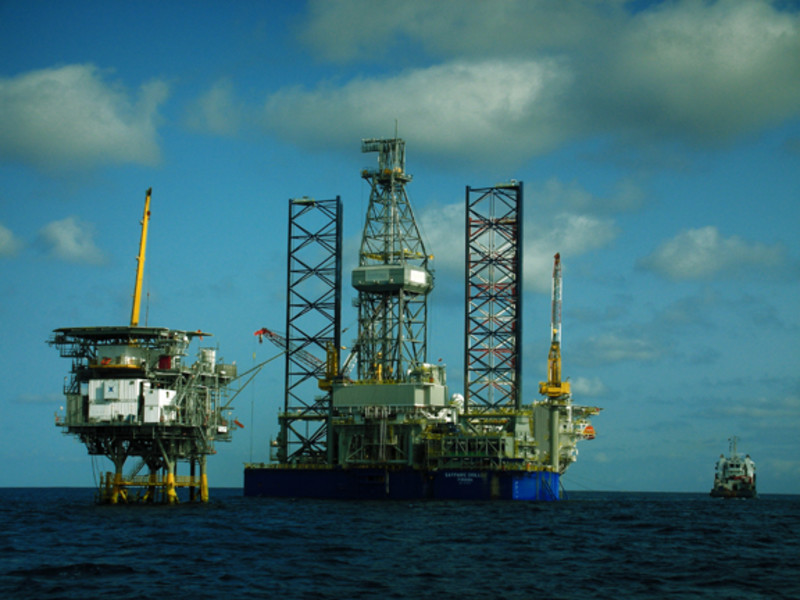 Atlas cries foul at Vaalco's Venus plan