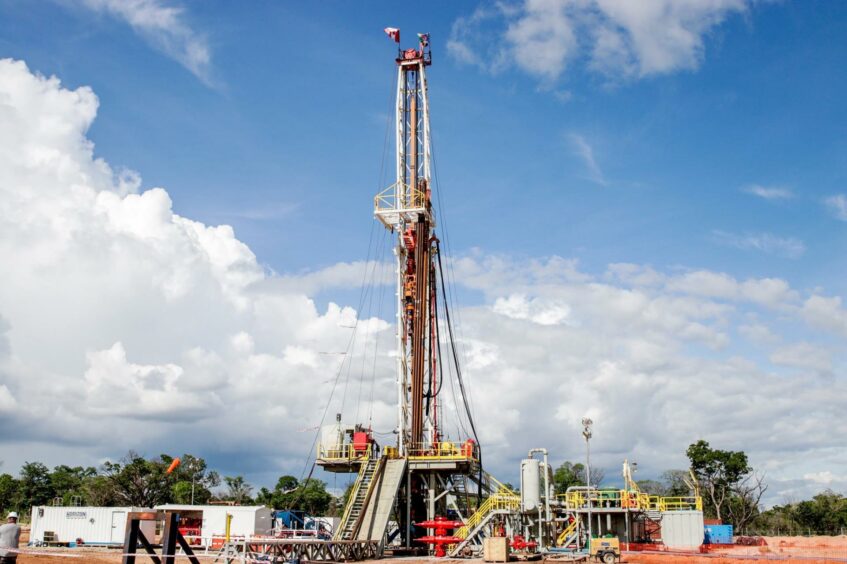 Namibia has leapt to the forefront of exploration thinking with the Venus and Graff discoveries earlier this year, but there are opportunities beyond TotalEnergies and Shell.
The two major finds were announced in the southern Orange Basin, which is shared with South Africa. Namibia also has the Namibe, Luderitz and Walvis basins offshore, while the onshore is largely unexplored.
The Venus and Graff discoveries are a "big positive" for Namibia, founder and managing director of SNC Incorporated Shakwa Nyambe said. "It's going to spark a lot interest in the upstream and I expert M&A as bigger companies come in to acquire assets from junior oil companies," the lawyer said.
Operators will drill more wells by the third or fourth quarter, Nyambe said, with a strong oil price fuelling the excitement.
A number of small companies in the offshore celebrated the results from TotalEnergies and Shell.
Havoc Partners' Richard Higgins, for instance, said the company was "confident that the newly defined plays" of Venus and Graff "extend well into our operated Block 2813B (PEL90). We are very excited by this and plan to acquire a 3D seismic survey at the earliest opportunity."
Basin play
Data from these discoveries has played a critical role in derisking the Orange Basin, Nyambe said, noting that more would come in the other three offshore basins.
"There's a lot of work to be done in Walvis Basin, but the analysis from the Orange Basin may help determine strategy," the lawyer said. Galp found oil at the Wingat well, in the Walvis Basin in 2013.
Small companies may be able to acquire seismic but drilling is likely to be beyond them. Nyambe predicted that sharing risk would play an important part in the exploration process.
Eco Atlantic Oil & Gas recently completed its acquisition of Azinam Group, giving it access to Namibian and South African opportunities. Consolidation and acquisitions among the smaller players would be a likely model for Namibia's future, Nyambe said.
Angola lies to Namibia's north with its history of exploration and production. However, the Namibe Basin extends across the border.
ExxonMobil has signed up to carry out exploration in this northern Namibian basin.
A representative confirmed to Energy Voice that Exxon had completed its seismic acquisition in its operated blocks. "Our exploration activities are currently in the analysis stage," the official said.
The US company has signed up four areas, Blocks 1710, 1810, 1711 and 1811A. The licences cover around 28,000 square km, under PELs 86, 89 and 95.
Onshore
Before Shell and Total made the big announcements, the most hotly tipped player in Namibia was Reconnaissance Energy Africa. The Canadian minnow is aiming to begin four wells in the second quarter of the year, chasing seismically defined locations.
ReconAfrica did drill two wells in 2021 finding oil and giving it confidence to press ahead with its operations. The company raised cash in February, giving it enough scope to cover its 2022 capital spending.
"It will be a very busy year, and once we start drilling we do not expect to stop," said ReconAfrica's Grayson Andersen. "There will also be a third phase of 2D seismic acquisition at some point in 2022 as well, which will be a further 500-600km."
The Orange Basin finds are a long way away from the Kavango Basin. That said, building up expertise of how to engage with the sector will benefit all participants.
ReconAfrica's Andersen said the finds would help the government and people "understand that they have a viable industry in the country".
Nyambe said the onshore had a "critical" part to play in Namibia's move into development and production. "ReconAfrica is well positioned to derisk the onshore and they have a good opportunity with upcoming wells. If they get it right, and prove the doubters and NGOs who have said there's no oil wrong, we could see a lot of onshore exploration and M&A."
All eyes are on ReconAfrica, Nyambe said. "If it's positive, it will be positive for all. If it doesn't go well, interest in the onshore will slow down."
Next door
Monitor Exploration CEO Andrew Shrager described ReconAfrica's decision to drill two wells based solely on aeromagnetic data as "very brave" – but paying off. Monitor has the next door licence to ReconAfrica, in the Owambo Basin to ReconAfrica's Kavango.
"You have to read between the lines in ReconAfrica's announcements but with evidence of petroleum in five lawyers, in carbonates below the Permian play, this is very encouraging for us. They've derisked the area for us, where we are in the older rocks," Shrager said.
Success for ReconAfrica helps make the case for Monitor, and there would also be positives around development. "We've got good logistics, there's a rail line that can move tank cars to a port, it's practical at an early stage. Expansion could see a pipeline laid along the line of the rail," Shrager said.
Monitor has focused on remote satellite sensing, the CEO explained, using passive seismic. Tullow Oil has previously used this technique to look for basement.
"We've gained confidence that we have a big prospect. We've been in the market looking for a partner," Shrager said. While seismic costs are fairly high in the onshore, drilling costs are lower than the offshore.
On offer
Namibia has a small population and political stability, Shrager said, with very favourable terms. Despite the potential, it is tough finding partners of the right scale. Monitor, the CEO said, needed to shoot some seismic and drill a couple of wells, with a projected cost of around $30 million.
Ideally, Monitor would aim to drill early in 2023, Shrager said. This would have to come after seismic and permitting, including environmental impact assessments (EIAs). The company feels upbeat though and is in talks with the government for another licence.
Agreeing with Shrager, Nyambe praised Namibia's regulatory regime as open to investors and with experience in developing natural resources.
"Namibia is well placed, its fiscal and legal regime is good and attractive. We have strong rule of law, an independent judiciary and transparent institutions," the lawyer said.
Looking ahead, there are new opportunities emerging beyond exploration in Namibia, Nyambe said. He noted the possibility of new progress at the long discovered but slow moving Kudu field, offshore. BW Energy has seen some success with its model of development offshore Gabon. It may be able to follow a similar path at the Namibian gas field.
There are always going to be misses along the way, in the expansion into any new frontier – and Namibia has seen its fair share of these already. However, with the geological risk reduced, in the on- and offshore, opportunities are ahead for Namibia.
Recommended for you

Namibia sees transition "war" threaten Venus, Graff developments