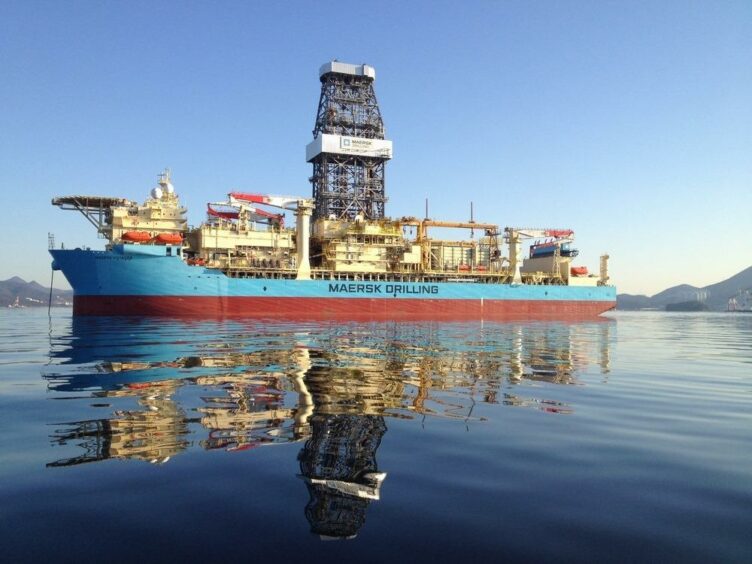 Galp and Shell have spudded the Jaca well, offshore São Tomé and Príncipe, following work off Namibia.
Galp reported the companies had spudded the well in Block 6 in April. Work is ongoing. It described Jaca as an "ultra-deepwater potential frontier exploration well, targeting a cretaceous play".
Galp has a 45% stake in Block 6 and is the operator, while Shell has 45%. Local regulator Agência Nacional do Petróleo de São Tomé e Príncipe (ANP-STP) has the remaining 10%. Shell is the technical operator of the first well.
Shell had planned to send the Valaris DS-10 rig to Sao Tome to carry out the Jaca-1 following the Graff-1, offshore Namibia. The company initially pushed back the Jaca work before opting to send the DS-10 to Nigeria.
Instead, the Maersk Voyager will carry out the work off Sao Tome at the Jaca well. Operations are expected to take around 60 days. The water depth is around 2,500 metres.
Shell struck a one-year deal with Maersk Drilling in early April, for the Maersk Voyager. The value of the contract was put at $107.5 million, including a mobilisation fee. The Maersk Voyager recently carried out work in Angola and Namibia for TotalEnergies.
In Angola, the rig reached a new world record water depth. In Namibia, it drilled the Venus discovery, which is widely reported as holding substantial volumes of hydrocarbons.
ANP-STP reported the rig had been accompanied to the site by a Portuguese naval vessel, the Zaire.
End of an era
Kosmos Energy had been involved in the Sao Tome blocks but sold off nearly all its in-country assets in 2020 to Shell. The US independent does still have an interest in Block 5, which it sees as close to its Ceiba and Okume assets in Equatorial Guinea.
However, should Jaca be a commercial success, Shell will owe Kosmos another $50mn.
This will be the first well drilled in Sao Tome's exclusive economic zone (EEZ). Previous wells have been drilled in the joint development zone (JDZ) shared with Nigeria. No commercial discoveries have been made but the Obo-1 did discover hydrocarbons in Block 1.
In 2021, Galp made it clear its frontier exploration plans were nearing an end. It may be that, absent a major change of company policy, the Jaca-1 is its last exploration well. The company has not yet responded to a request for comment.
Recommended for you

Exploration is back on the menu in Africa, with big finds and strong prices