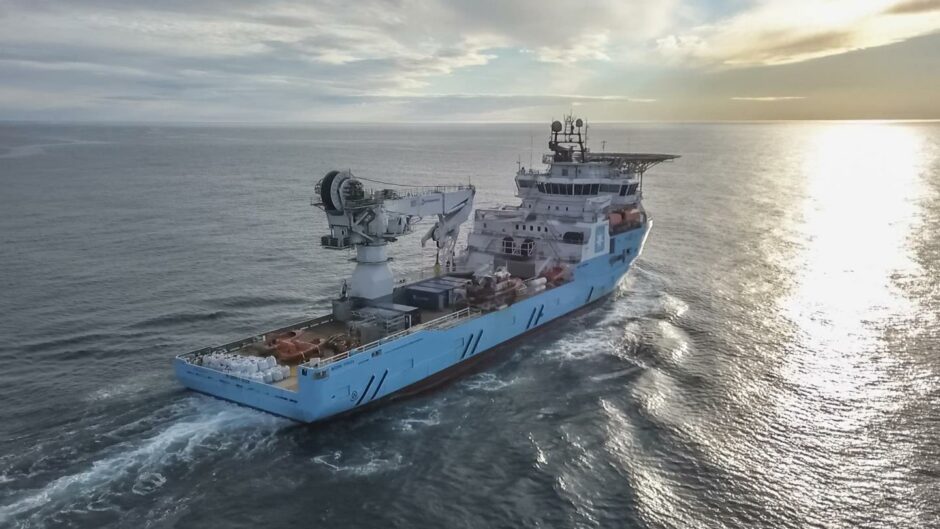 ExxonMobil has awarded Maersk Supply Service work supporting drilling and production offshore Angola, in Block 15.
The Maersk unit signed the contract with Esso Angola. The work includes project management, engineering and marine services.
The ship company will provide its Maersk Forza, a subsea support vessel, to carry out the marine work. This will include "offshore field maintenance support, deep-water AHC precision lifting, and ROV operations for the installation of subsea and other marine equipment".
Maersk will deliver the Maersk Forza in the third quarter of this year. It is assembling a crew and project team, it said. The ship is currently in Norway.
"We are very pleased to have the opportunity to build on our positive relationship with Esso Angola. Despite the challenges posed by the pandemic, we have continuously sought to provide the best service to Esso Angola, and we are glad to see these efforts affirmed by our client in this award," said Osvaldo Sechie, managing director for Angola at Maersk Supply Service.
The Maersk unit said the contract continued its work as an integrated solutions provider. It can provide both project management and the fleet expertise, it noted.
Exxon is due to begin drilling at Block 15 in June. The company chartered the Valaris DS-9 last year, with the proposed contract starting next month. Exxon will keep the DS-9 from June 2022 until June 2024, Valaris has said. It did not provide a dayrate.
The rig is currently in Las Palmas, according to ship tracker Marine Traffic. Valaris is reactivated it after the rig was stacked.
Exxon signed a deal with Angola in mid-2019 extending the Block 15 licence and making a number of production commitments.
The company said it would carry out a multi-year drilling programme and add around 40,000 barrels per day of oil.
Recommended for you

ExxonMobil backs launch of Solent decarbonisation cluster