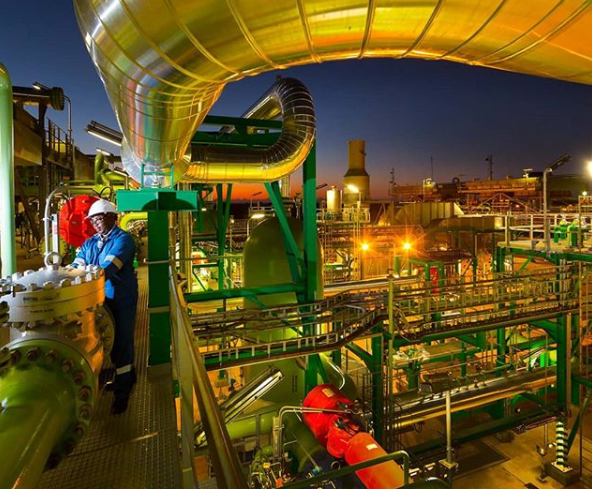 Sasol has reported mixed financial results, with adjusted EBITDA broadly flat for the six months ending December 31, 2022.
Adjusted EBITDA reached 32 billion rand ($1.76bn), up 1%, while it generated cash of 21.32bn rand ($1.17bn) up 5%.
Higher oil prices provided benefits, but there were "operational difficulties" in the company's mining and synthetic fuel operations.
"We navigated several challenges during the period, including safety and operational stoppages at our mining operations, power supply interruptions which also impacted our suppliers and customers, weaker global economic growth, disrupted supply chains and higher feedstock and energy costs," said Sasol CEO Fleetwood Grobler.
The executive said the company was focused on "disciplined capital allocation". The aim is to reduce leverage while returning cash to shareholders, all while reducing emissions. Sasol announced a 7 rand ($0.38) dividend.
Spending up
One high point was Sasol's work in Mozambique. Grobler said the "gas drilling campaign is progressing ahead of plan, providing us with increased feedstock flexibility up to 2030". The company expects to produce 111-114 billion cubic feet of gas this year,
Capital expenditure reached 16.3 billion rand ($895 million), up from 10.4bn rand ($571mn). It expects capex to be higher still in the current financial year, based on the Synfuels East shutdown and ramp up of work in Mozambique.
While drilling is ahead of schedule in Mozambique, gas production was 2% lower, Sasol said. This is "due to reduced demand from our own operations and the external market largely due to the ongoing power outages".
Sasol also sold a stake in its A5-A licence, offshore Mozambique, making a 266mn rand ($14.6mn) profit.
Green fuels
Alongside Sasol's efforts to secure additional gas supplies, the company is also working on green hydrogen. It is studying the production of sustainable aviation fuel (SAF), Grobler said.
"Despite facing a challenging external environment, we remain committed to stabilise and improve performance of our business by focusing on the areas within our control. Our purpose is 'Innovating for a better world' and we will continue to strive towards it," he said.
Sasol aims to reduce greenhouse gas emissions by 30% by 2030. It has signed up renewable power supplies of 550 MW in South Africa, with the aim of reaching 1,200 MW by 2030. Since the new year started, the company contracted 260 MW from TotalEnergies Mulilo.
Total and Mulilo will create one local majority owned wind farm, with 140 MW of capacity. They will also create a 120 MW solar project. These plans should be operational by 2025.
The South African company also signed a memorandum of understanding (MoU) with Topsoe today. It has the aim of setting up a 50:50 joint venture, focused on developing SAF.
Topsoe CEO Roeland Baan welcomed the MoU. "It underlines our ambition to help decarbonise some of the most critical sectors in the world. If we are to reach net zero on a global scale by 2050 in order to fight climate change, all solutions need to be put into play."
Working with Sasol will help speed up decarbonisation in the aviation sector, he said.
Grobler noted that Sasol had made progress in recent year with ecoFT, "which was established to pursue SAF opportunities globally. We are fundamentally transforming our business by focusing on decarbonising our operations, while preserving and growing value."
Emerald investor
Sasol also announced today the launch of a new venture capital fund, to support decarbonisation plans. Sasol Ventures aims to invest 50 million euros ($53.4mn) over five years.
It is working with Emerald Technology Ventures to source and evaluate opportunities for the fund. Sasol is investing in Emerald's energy transformation fund, which it said would tie in to Sasol's existing Research and Technology.
Recommended for you

US' IRA major pull for Topsoe's energy transition interest