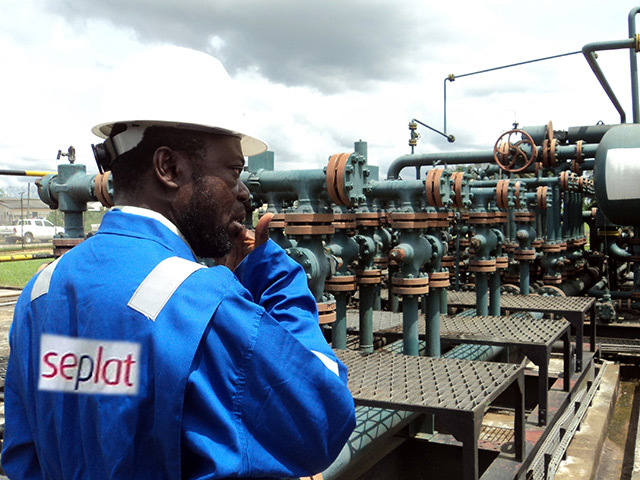 Seplat Energy saw its oil earnings soar in 2022 but gas has proved less lucrative, and the company is struggling to get its ANOH venture over the line and into production.
Revenue from oil and gas sales was $951.8 million in 2022, Seplat reported, up 29.8%. Of this, crude oil accounted for $839.5mn, up 35.8%. Volumes were 6.8% down from 2021, but higher prices more than made up for the decline.
Gas sales declined by 2.1% to $112.5mn, though, following a second quarter price review. Production was up 4.1%.
Seplat expects to produce 45,000-55,000 barrels of oil equivalent per day in 2023, not including its ANOH project or its Mobil acquisition. It should spend around $160mn this year, drilling 18 wells.
Gas plans
In addition to the upstream, Seplat is also a midstream operator with around 396 million cubic feet per day of gas contracts.
Nigeria's hydrocarbon industry is in a process of converting licences to new terms under the Petroleum Industry Act (PIA). Seplat has opted to convert its licences to the new terms, citing an improved royalty structure and tax system, in addition to a production-based allowance.
However, the PIA also has implications for its midstream business. Seplat said it believes that there would be more value for this unit as a separate business, independent of the upstream. A plan is under way to spin the midstream out, in a process that should take 12-18 months.
Seplat also reported problems with its ANOH gas project. The gas plant is 95% complete and should be ready in the second quarter of this year.
However, there are ongoing problems with the pipeline connection. The Obiafu-Obrikom-Oben (OB3) pipeline has run into problems – again – at a river crossing. Seplat said the OB3 link had "been affected" by a collapse in a horizontal drilling section.
Despite this, Seplat reported that the pipeline should be complete before the end of the second quarter. The company now expects first gas from the ANOH project in the fourth quarter of this year. Initially, Seplat had hoped to bring the project into production in the fourth quarter of 2021.
Export challenges
Pipeline woes do not stop at the ANOH plan. High levels of theft and sabotage have continued. Last year, theft on the Nembe Creek Trunk Line (NCTL) and Trans Niger Pipeline ranged from 30% to 90%.
Seplat was unable to export to the Forcados terminal for 146 days in 2022, including 78 consecutive days in the third quarter.
Fortunately, Seplat has some alternative export route capacity. Its OML 4, 38 and 41 – which export to Forcados – began producing into the Amukpe-Escravos pipeline in July. By the end of the year, 90% of Seplat's liquids were going via this new route.
OML 53 has been constrained since February 2022. Output from the licence can only go to the Waltersmith refinery.
Seplat and partners on OML 40 are working on alternative export options. The company said it could move liquids via barge to the LEC floating storage and offloading (FSO) facility.
Options for OML 40 will become more important as Seplat pushes ahead with work on its Sibiri discovery. It drilled a discovery well on the field in the first quarter of 2022, with extended well test flows starting one week ago.
Seplat intends to complete its field development plan in the fourth quarter, after which it could take a final investment decision (FID). It expects production could reach 5,000-6,000 bpd in 2024-25.
Mobil acquisition
The independent struck a deal one year ago to buy ExxonMobil's Mobil Producing Nigeria Unlimited (MPNU) for $1.28 billion, plus up to $300mn in contingent payments.
The Nigerian presidency initially approved the sale, in August, before alternative reports from the government suggested opposition. The difference in opinion comes down to whether the sale falls under the previous regime or the new PIA.
Seplat said it believes the deal remains valid and that the government will approve it.
Panmure Gordon analyst Ashley Kelty said the dispute was a "headache that management do not need and investors will want clarity on whether the deal is going ahead".
Kelty said the overall results were disappointing but that a special dividend announced this morning should keep investors "onside until the MPNU issues are resolved".
Recommended for you

End of year sees mixed progress on 2022's top 10 oil and gas projects