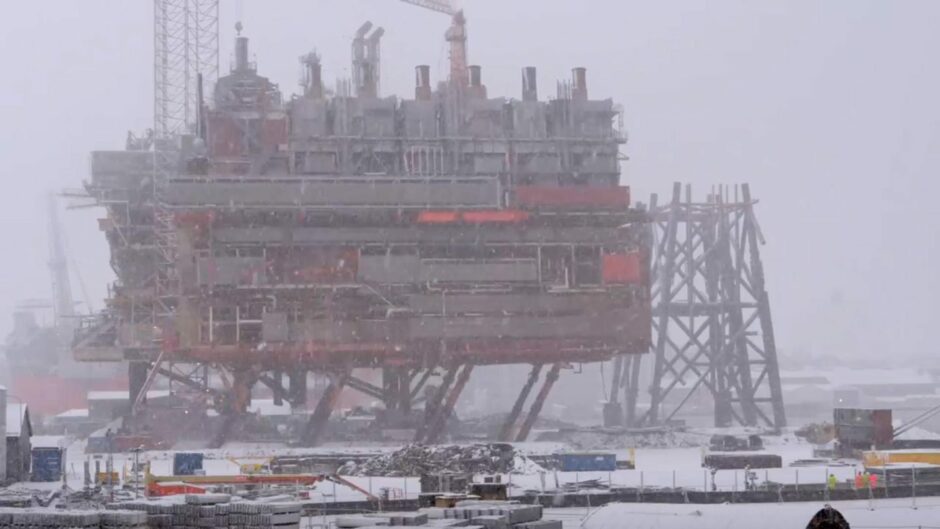 A structure that stood in the Central North Sea for around three decades has been pulled to the ground at a Norwegian yard.
Operator Aker BP has shared a video of engineers toppling the 14,100-ton Valhall production platform ahead of being broken up.
By bringing it closer to the ground, it means the installation is "within reach of the large cutting machines".
That reduces the need to work at height, and cuts down the requirement for manual labour at the Stord decommissioning yard.
Thomas Nygard, Aker BP's senior vice president for decom, said in a post on LinkedIn: "Our aim is to recycle more than 98% of the topside into new materials, contributing to the circular economy and reduced emissions.
"A big thank you to everyone involved in the planning, and not least to everyone who executed the operation in the midst of shifting weather conditions."
Aker BP's Valhall field, situated near to the Norway–United Kingdom maritime boundary, started up production in the early 1980s.
Since then, it has produced more than 1 billion standard cubic metres of gas equivalent.
The Valhall production platform specifically was built at Stord, as well as the Egersund yard, and was taken offshore in 1981, before starting up in 1982.
Valhall redevelopment
Its not the end of the road for the field though, and Aker BP, alongside its partners is investing between £3.49bn and £4.37bn in the Valhall PWP-Fenris project.
The aim is to build the Valhall area into a major gas hub to deliver supplies to Europe.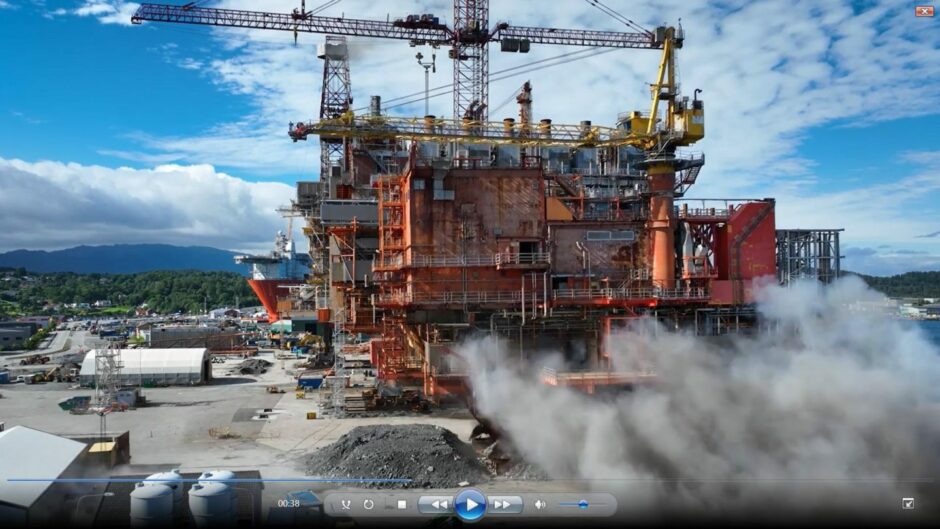 "While we are now dismantling and recycling the old Valhall installations, we are well underway with engineering of the new, 15,500 ton Valhall production and wellhead platform," said Mr Nygard.
Aker BP also shared footage last year of the legs being blown off the 6700-ton Valhall drilling platform.
Recommended for you

Aker BP signs new five-year deals for rigs and wells