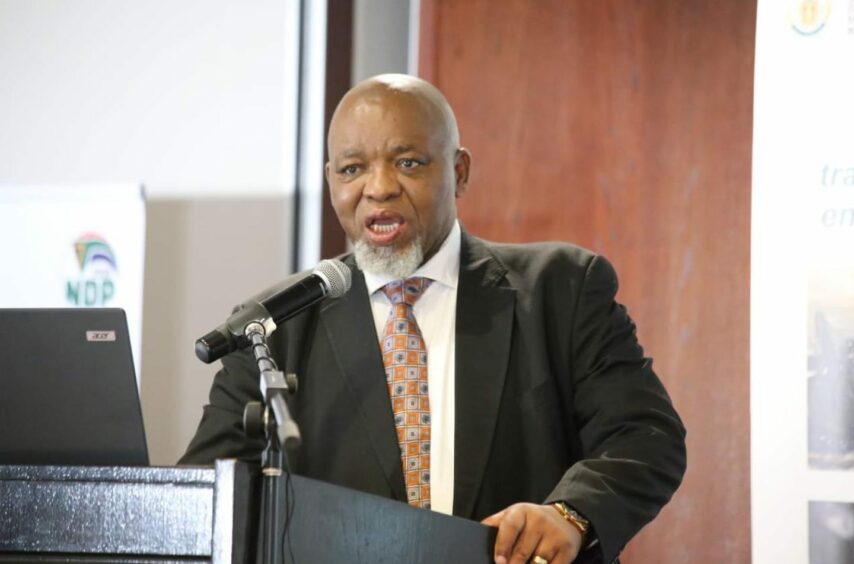 South Africa's energy minister has signalled the country will take steps to ensure investments offshore, following Namibia's successes in the Orange Basin.
In remarks on the budget vote, Minister Gwede Mantashe said "protracted litigations" in South Africa had driven Eni and Equinor from the market. The Italian company has left, he said, because they went to court seven times. Eni left and "went to Cote d'Ivoire and discovered huge deposits", the minister said.
Mantashe said he had been "quite excited" to hear about developments in Namibia.
"Companies making discoveries in Namibia were chased away from here. Three discoveries of oil have been made in Namibia and they're drilling 10 wells, that's progress. On our side, where those deposits are stretching we can't, because we've given environmentalists a veto power over development."
The government must amend the laws, he said, to tackle this. "We have initiated engagements with the Department of Justice and Constitutional Development aimed at ensuring that our constitution meets its inherent developmental mandate."
Mantashe made it clear that he blamed foreign-funded NGOs for the slow process of development. "They block development in our country".
Deputy Minister Nobuhle Nkabane agreed, saying it should concern all South Africans. Environmentalists have "continuously hampered" the country's potential "to resolve our energy security needs", the deputy said. Opponents of exploration "do not internalise the totality of the socio-economic challenges we face as a country".
The Democratic Alliance (DA) shadow minister for mineral resources, James Lorimer, wrote a glowing opinion piece recently on Namibia's exploration success.
Lorimer said the new Upstream Petroleum Bill was before Parliament. "It is a better, but still imperfect attempt to strike a balance between a government that derives maximum benefits for the fiscus and still incentivises oil companies to commit the huge amounts of risk capital to offshore drilling."
SANPC
There are also changes afoot in how South Africa is overhauling its direct involvement in the energy sector. Cabinet has approved the merge of IGas, PetroSA and the Strategic Fuel Fund, he said, to form the South African National Petroleum Co. (SANPC).
The Upstream Petroleum Resources Development Bill involves the new company. SANPC will allow the "state to participate meaningfully in oil and gas developments", Mantashe continued.
The government has submitted a bill on SANPC to the state law advisor. It will be gazetted for public comments in July. Mantashe called for MPs to finalise the bill before the end of the parliament.
Downstream
Closures of the country's refineries are another challenge, Mantashe said. This runs the risk of "potential instability if not well-managed", the minister warned.
The Cape Town refinery is back in full operation, he said, but Sasolburg is shutting for maintenance this month. It will be out of action for four months. Contingency plans are in place, he said.
Recommended for you

Hyphen sets sail for Namibian hydrogen exports