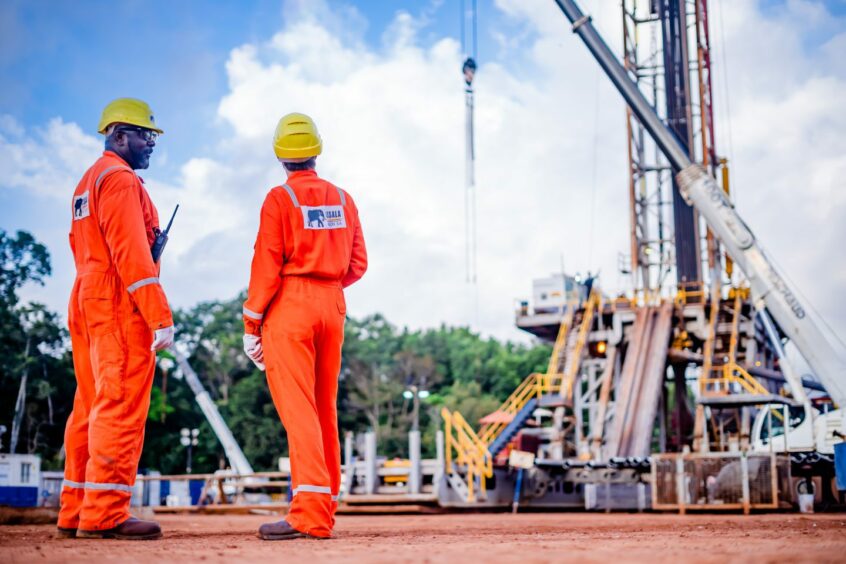 Carlyle Group has sealed a deal to sell Gabon-focused Assala Energy to Maurel et Prom for $730 million.
The companies expect the deal to complete in the last quarter of this year or the first quarter of next.
Maurel CEO Olivier de Langavant described the purchase as a "step change" for his company. "The combination of our portfolios provides the Group with a large operated base of long life, low-cost onshore assets offering long-term visibility and substantial development potential in a stable country where M&P has been operating for over fifteen years".
The Assala team did a "great job" of turning around the former Shell assets, bought in 2017, he said. Maurel "intends to continue building on this success story with the ongoing support of the combined workforce".
Step changes
Maurel reported Assala's production at 40,700 barrels per day in the first half of 2023. Assala had working interest 2P reserves of 97 million barrels, as of the end of 2022. The sale will have an effective date of June 30, 2022.
The transaction will increase Maurel's production to 67,800 boepd, it reported, of which 56,500 bpd will be in Gabon. The deal will also see Maurel take over a midstream network and the Gamba oil terminal.
Assala will roll over its existing $600mn reserve-based lending (RBL) facility at completion of the deal.
Maurel will fund the deal through increasing the size of its existing bank loan by $183mn, to a total of $400mn. It will also take on a bridge loan for up to $750mn.
The company said its major shareholder Pertamina was supporting both facilities and they were secured at favourable terms.
Carlyle International Energy Partners (CIEP) invested in Assala in 2017. Over the following years, Carlyle invested more than $1.3 billion, increasing production by around 30% and extending reserve life from five to eight years.
A note from Hannam Partners predicted that, once cash flow from the effective date was taken into account, Maurel would see the $730mn price reduced to around $300mn.
Hannam estimated Assala produced around $725mn in operating cash flow in 2022 and $500mn of free cash flow. The note, by Anish Kapadia, said Maurel's rigs had already been working for Assala so the company would have an insight into operations.
New life
The investor and Assala's team also worked together on decarbonisation. Assala has cut scope 1 and 2 emissions by 20% since 2020, Carlyle said.
Assala CEO David Roux said the company had turned around the Shell assets "in a momentous way, despite all the obstacles and nay-sayers". Assala has a "track record that demonstrates it is possible to deliver new life from previously unprofitable mature assets, in a way that is both viable, compliant and ethical", he said.
CIEP co-head Bob Maguire said investing in Assala had increased production and reserve life. At the same, it had decarbonised, "Carlyle has helped Assala become a responsible operator, employer and partner", he said. The company will "contribute significantly to the sustainable economic future of Gabon's energy industry".
Gabon looks to benefit from the sale as well. Maurel said that under the deal, the government would increase its stake to 27.5% in the Assala Gabon subsidiary, from 25%. Gabon has an option to acquire another 12.5% over the next five years.
Updated at 10:54 am with Hannam analysis. 
Recommended for you

Update: Oil production continues amid Gabon coup