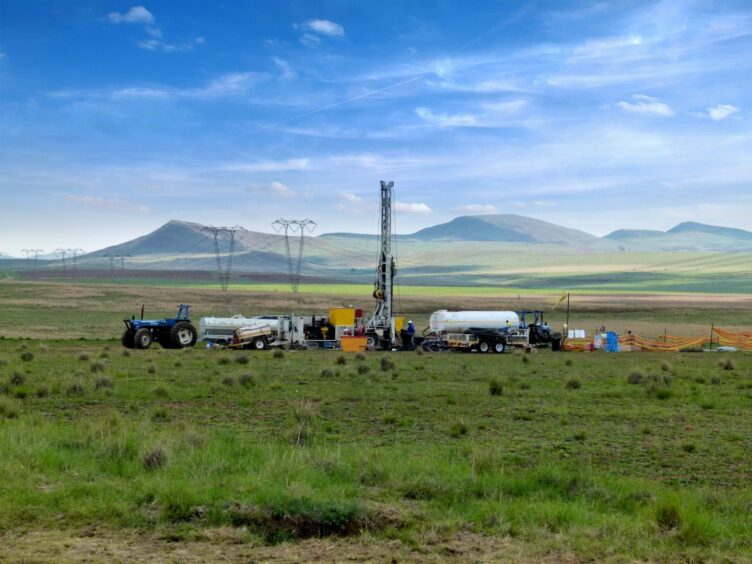 Australia-listed Kinetiko Energy has reported a 20% increase in 2C contingent resources, with the opportunity for more, in South Africa.
The company reported net gas reserves of 3.1 billion cubic feet with 2C contingent resources reaching 3 trillion cubic feet. Kinetiko has also reported 2U prospective resources of 5.8 tcf.
The reserves figure was based on an initial area covering 6.8 square km. The company based its update on a report from Sproule, dated August 14.
Kinetiko CEO Nick de Blocq said the announcement was "one of the most significant and exciting moments in Kinetiko's corporate journey to date in South Africa. It should be well understood that the maiden gas reserve was issued on the basis of a very small project."
The area – 6.8 square km – covers around 0.2% of the company's holdings, he said. The coal-bed methane (CBM) Amersfoort field is in Mpumalanga.
"Each time Kinetiko adds commercial production plans within its exploration rights, it will be able to grow Reserve Certifications by eventual orders of magnitude", he said. The company sees "increasingly positive economics driven by deeper wells in the south with potentially higher flow rates, and larger gas contents and better geophysical properties of the sediments to the north".
Kinetiko has a 49% stake in Afro Energy, while Badimo Gas holds the remaining 51%. The Australian listed company is working on a plan to acquire 100% in Afro Energy by buying Badimo through an all-stock transaction.
Local demand
Afro Energy is working on plan for an initial 30 well cluster on the 6.8 square km in question, through its joint venture with Industrial Development Corp. (IDC).
The SPV0 project would involve 10 wells on the ER 271 area, producing to a single 5,000 tonne per year LNG train. The aim is to have 30 wells producing, to three LNG trains, by late 2025. Drilling on an initial five wells is due to start in September this year.
In Kinetiko's recent quarterly report it said that FFS Refiners and Grüner Energy had expressed interest in securing gas supplies. Sasol is also working on securing gas supplies from Kinetiko. The petrochemical company would like to replace coal as a feedstock at Secunda.
The news had been heavily trailed to the media and investors. Some of the chatter erroneously drew in Kibo Energy. As a result, Kibo issued a rejoinder saying it was not connected to Kinetiko.
Recommended for you

Namibia: Shell and TotalEnergies giant oil discovery threatens resource curse