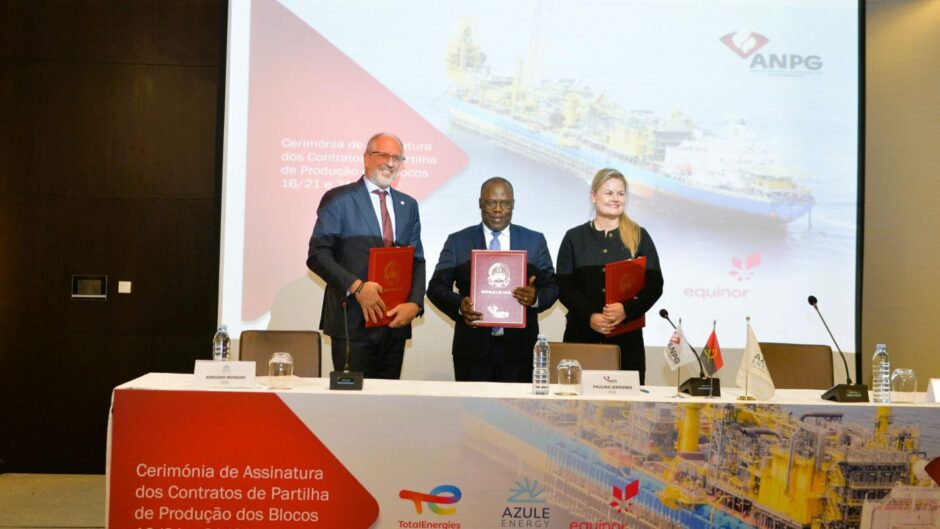 Azule Energy and Equinor have signed a production-sharing agreement (PSA) in Angola for Block 31/21.
Work in the licence may be able to take advantage of existing infrastructure in adjacent Block 31, Azule said. BP controlled Block 31 until the company merged its local entity with Eni, creating Azule.
Operating the block with a 50% stake will be Azule, the company reported. The licence covers 4,500 square km in the deepwaters of the Lower Congo Basin. Equinor will have the remaining 50%. Equinor also holds a stake in Block 31.
It is 170 km offshore. Azule said the licence has 12 discoveries already and with exploration potential remaining.
The companies signed the PSA with Agência Nacional de Petróleo, Gás e Biocombustíveis (ANPG).
Under the agreement, the companies will drill one exploration well in the initial five-year exploration period.
"The signature of the PSA for Block 31/21 expands Azule's operatorship position in this proven and well-known petroleum system where Azule Energy had great exploration success and discovered major oil accumulations in adjacent blocks," said Adriano Mongini, Azule Energy CEO.
"Azule Energy is very proud to reinforce its position as a strategic partner of Angola and as the largest independent equity producer of oil and gas in the country."
Azule said this was the first exploration block it had signed up to since its establishment in August 2022.
Making bids
Eni and Equinor signed the initial bid for Block 31/21 in April last year. At the same time, TotalEnergies submitted a bid for Block 16/21.
Angola offered blocks in the Lower Congo and Kwanza basins to a shortlist of 13 companies in February 2022.
On Block 31, there are four producing oilfields in the northeast, via the PSVM FPSO. It started producing in December 2012
PSVM consists of four oil fields – Plutão, Saturno, Vénus and Marte – all discovered between 2002 and 2004 in water depths of up to 2,000 metres, in the North East part of Block 31. Equinor's equity interest in the block is 13.33%.
Recommended for you

Sonangol returns to Kwanza onshore after 27 years