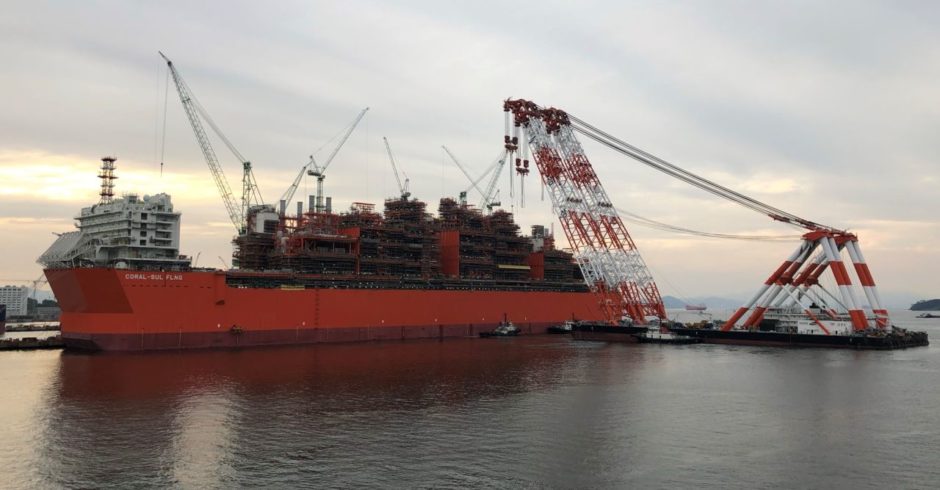 Mozambique's $7 billion floating LNG (FLNG) project is on course for starting up production in 2022, Eni has said.
The last topside processing module has been lifted into place for the Coral Sul FLNG facility, it said. This is the last of 13 topside modules. Work is under way in South Korea's Samsung Heavy Industries (SHI) yard.
Integration and commissioning work is proceeding, it continued. Work is 77% complete.
Construction began on the hull and topsides in September 2019. The hull was launched in January this year and the first topside module was lifted in May.
There are 24 modules in total. The vessel is 432 metres long and 66 metres wide.
"This is a great achievement for Area 4 Partners, in middle of all struggles caused by the Covid-19 pandemic, and confirms our commitment to the successful development of the Coral South project," said Eni Rovuma Basin's general manager Roberto Dall'Omo.
"It represents a remarkable feat in terms of operating capacity for Eni," Dall'Omo said.
As part of the construction process, a number of Mozambican workers are at the South Korean yard in order to receive training.
Coral Sul FLNG is notable for the water depth in which it will operate, of around 2,000 metres.
The 3.4 million tonne per year Italian project will be Mozambique's first LNG facility. Total's 12.88mn tpy Mozambique LNG project will follow in 2024-25. ExxonMobil is working on the Rovuma LNG facility. The company has delayed the plan and it has not reached a final investment decision (FID).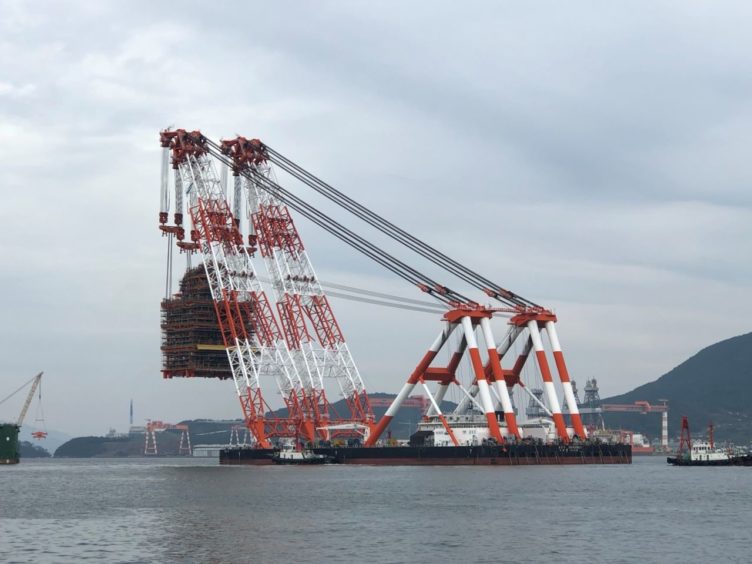 Recommended for you

Mozambique to export first LNG as global natural gas prices soar