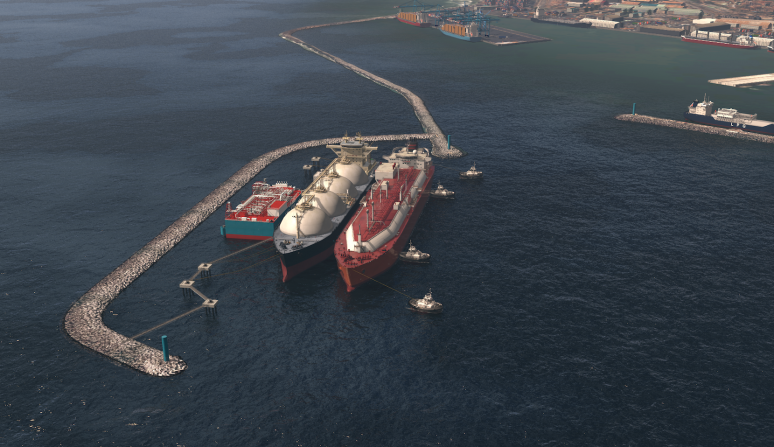 LNG deliveries to Ghana's east can beat local supplies on price and resolve issues around unsatisfactory infrastructure, Pangaea Risk has said in a briefing note.
The report comes as Tema LNG prepares for commissioning. The floating regasification unit (FRU) arrived in country at the beginning of January.
Deliveries of LNG via the facility will cost an estimated $6.9 per mmBtu, Pangaea said. Costs from Eni's Sankofa field, landing at Tema, would "cost almost double this price", once gathering and transport costs are included. Tema LNG has said its LNG should be 30-35% cheaper than heavy fuel oil.
Supplies of gas from domestic fields has "been erratic and unreliable with low rates varying over the past few years", the risk consultancy said.
Sankofa is more reliable, as production is of non-associated gas. Pangaea said gas from the Italian company's field could supply Ghana's west, while Shell's LNG shipments could supply the east.
Domestic supplies are put at 414 million cubic feet per day of gas, while demand is 673 mmcf per day. "The supply of LNG will therefore become increasingly important to resolve Ghana's distorted energy mix."
Power pinch
Nigeria has been a supplier to Ghana's east via the West African Gas Pipeline (WAGP). Deliveries have been erratic. LNG will reduce the country's dependence on the WAGP.
Pangaea said there was an "obvious need for cheaper, more reliable LNG imports" but that the government's decision to opt for these supplies had been criticised.
Ghana is facing challenges in its energy sector and is struggling to pay its power bills. The note cited Ghana's nominee for Minister of Energy who said this month that energy debt may increase fourfold to $12.5 billion by 2023.
The government has held talks with local power producers but progress is slow. It has secured reduced tariffs from three of the 12 independent power producers (IPPs). However, none have opted to cancel take-or-pay contracts.
Using gas will "significantly lower electricity production costs and thus reduce the need for fuel subsidies for the power sector", the note said. Furthermore, LNG supplies will provide a new revenue stream for the government and increase reliability of power – boosting economic growth.
Recommended for you

BP's Tangguh LNG Train 3 to start-up in March