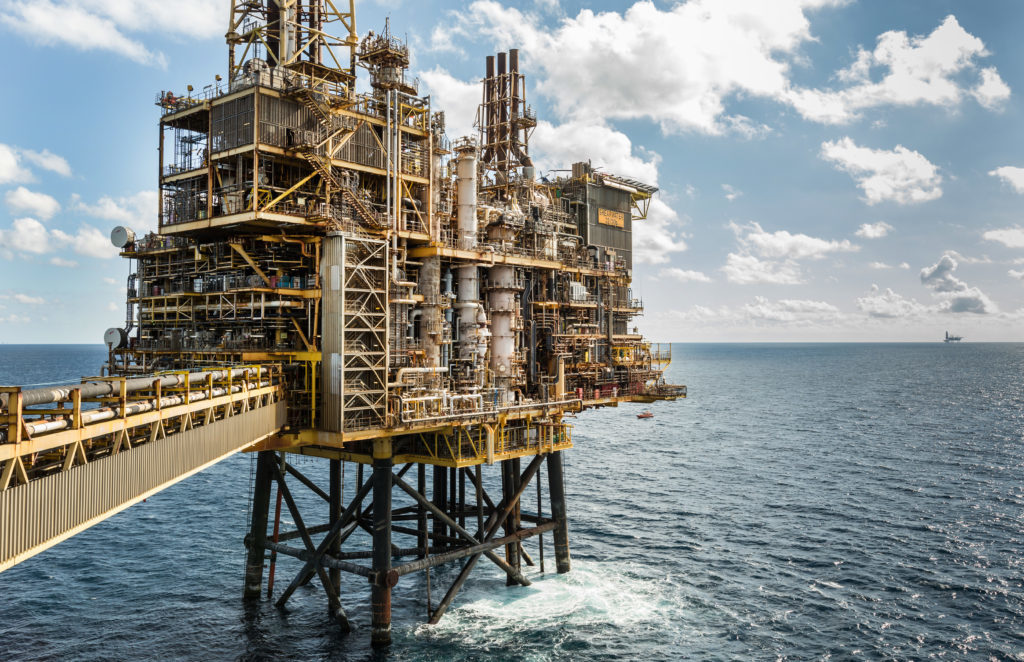 ExxonMobil has agreed to sell a package of UK northern and central North Sea assets to NEO Energy in a deal worth more than $1billion (£707.3m).
NEO, formed in 2019 through the merger of Verus Petroleum and NEO E&P, entered exclusive talks last month for the portfolio.
The deal covers stakes in 21 assets, including 14 producing fields and a number of infrastructure positions, mainly operated by Shell.
It provides NEO with interests in major producing hubs including the Shearwater area and the new Penguins redevelopment due to come online next year.
NEO, backed by private equity group HitecVision, said the deal will make it one of the top five North Sea oil and gas producers, taking production to 70,000 barrels per day upon completion, up from around 30,000 barrels currently.
The firm expects that to grow to 80,000 by 2024 through several "organic growth opportunities" such as Penguins.
It is "working with" Exxon to figure out how many staff will come over, but the Aberdeen-based company expects its headcount to sit at 160 once the deal completes.

Exxon, which has interests in more than 40 North Sea fields is not exiting the sector, unlike fellow US giants Chevron and ConocoPhillips who sold assets to Ithaca Energy and Chrysaor, respectively.
It will retain assets in the southern North Sea and and its share in the Shell Esso gas and liquids (SEGAL) infrastructure that supplies ethane to the company's Fife ethylene plant.
NEO may pay an additional $300million based on the potential for increased oil and gas prices.
Neither company has disclosed who is retaining decommissioning liabilities for the portfolio, which analysts said last month would be a "downside of the package".
However, when asked, CEO Russ Alton said the assets have a long life, with "not very much in the near-term" in terms of decommissioning liabilities,  making it a "manageable profile" of decom costs.
The deal is expected to close in the middle of 2021.
It comes after the firm acquired a package of assets from Total in August.
Mr Alton said: "This acquisition builds on NEO's existing North Sea portfolio and towards delivering on our ambition to be a leading producer on the UKCS. NEO is well placed, together with its operating partners, to extract value from this and other opportunities, while at the same time focusing on improved environmental performance."
Neo is funding the ExxonMobil asset acquisition partly through a $2bn reserve based lending facility, underwritten by BNP Paribas, DNB, ING and Lloyds Bank.
John Knight, senior partner at HitecVision, added: "We believe that NEO has the potential to achieve a similar position in the UK sector to that held by Vår Energi in Norway.  We will continue to fund NEO's growth in the UK through more acquisitions and, where appropriate, mergers."
Neil Chapman, senior vice president of ExxonMobil, said: "We continue to high-grade our portfolio by divesting assets that are less strategic and focusing our investments on our advantaged projects that are among the best in the industry.
"Our development plans that prioritise Guyana, the US Permian Basin, Brazil and LNG are focused on increasing earnings potential and generating strong cash flow to fund future capital investments, reduce debt and maintain a reliable dividend."