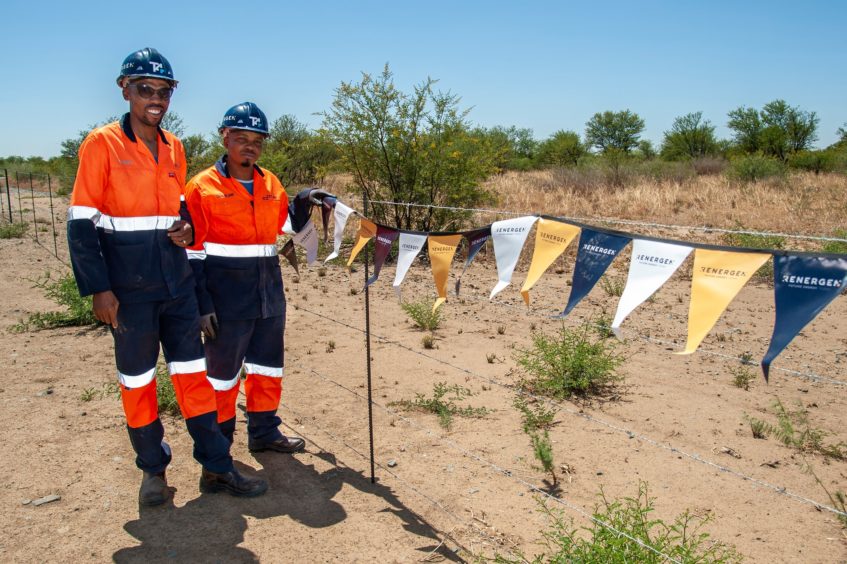 Policies intended to tackle climate change are "closing doors on opportunities to allow poorer nations" to secure energy access, Renergen CEO Stefano Marani has said.
"It is a higher priority to put food in people's mouths than there is to cut their emissions," he said.
The South African company is developing an LNG and helium project in the Free State. The US Development Finance Corp. (DFC) agreed to provide a $40 million loan for the Renergen plan.
"It wasn't financed because of the natural gas, it was financed because helium is very rare and important in the medical industry," Marani said at the Africa Energy Indaba conference. "Without that, I believe it would have been a significantly larger challenge to finance."
The typical areas that would provide support for such work "are starting to close". Some funds are forbidden from investing in fossil fuels "no matter where", Marani continued.
"Policies of rich nations on reducing their own carbon footprints will determine what happens in those poorer economies. It's fine to say poorer countries can increase emissions and then decrease, but they can't say that without providing access to capital to build those projects."
Deforestation
The top priority is to provide "access to electricity and modern cooking fuels" to those in need, said the International Gas Union's Andy Calitz.
"The second priority is to stop the deforestation of Africa. There's a significant impact on the world's ability to absorb CO2. When we've addressed those two, then it's a question of how to manage the footprint of African emissions."
The Renergen official went on to say that if the impact of rare earth mining for renewables was included, they would be similar to natural gas. "We need to be a bit more pragmatic about rolling out this decarbonisation strategy."
Renergen will supply LNG for heavy trucks. Cleaner alternatives are thin on the ground.
There is not enough generation capacity in South Africa to electrify trucks, for instance, Marani said. "I don't believe LNG is the future for cars. But I do not see hydrogen or EVs for trucks."
Africa International Advisors' Hasnayn Ebrahim said gas "would have a part to play" in the energy transition. "We need to focus on enabling infrastructure investment that can serve as a backbone for future choices, such as hydrogen."
Recommended for you

Renergen celebrates $500mn DFC nibble