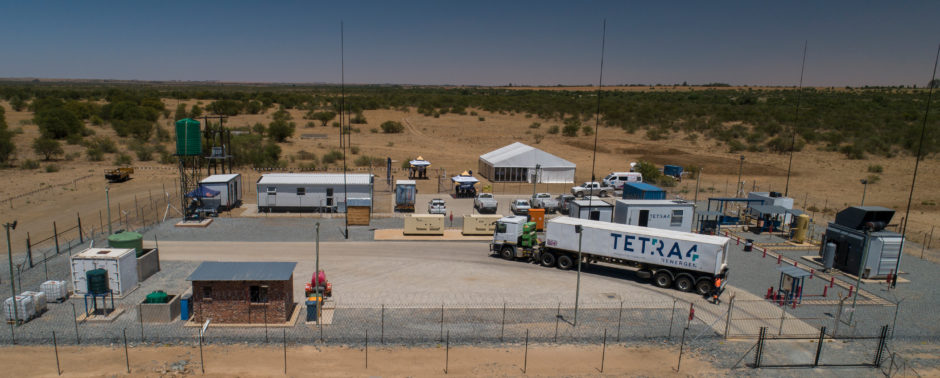 The US International Development Finance Corporation (DFC) has approved senior debt funding of $500 million for South Africa's Renergen (ASX:RLT).
The cash would go to backing the second phase of Renergen's Virginia gas project. The DFC held a board of directors meeting on June 6, with the Renergen project on the agenda.
The Standard Bank of South Africa (JSE:SBK) is also to provide a $250mn debt facility for the Virginia work.
The South African company noted there were a number of conditions for the financing to swing into place.
In addition to US Congressional notification, Renergen must make a number of moves. These include raising cash via an IPO on NASDAQ, or other routes. The lenders must also approve the engineering, procurement and construction (EPC) contractor and the operations and maintenance contractor.
Renergen said these were all standard for such a project.
"Having achieved this major milestone bears testament to the quality of the Virginia Gas Project and the impact it can have both locally and globally," said Renergen CEO Stefano Marani. "The many months of hard work are starting to lay the foundations for the Phase 2 plant, and we are excited to be working with our partners in the US, and to be welcoming our new South African partners, Standard Bank, on this exciting journey."
Scaling up
The second phase of work at the Virginia development will increase production to 5 tonnes per day of liquid helium and 670,000 cubic metres per day of LNG. It will sell the LNG locally.
The work would involve up to 300 new production wells, 480 km of gas transmission pipelines, three compressor stations and a new combined LNG and helium plant.
While DFC and Standard Bank are backing the project, not everyone is convinced. The Centre for Environmental Rights (CER) registered objections with the DFC.
The CER raised concerns about the number of wells planned by Renergen for the phase.
"Affected communities have also reported the failure of crop harvests due to the helium gas pipeline that runs underneath the land," the CER said. However, DFC rejected this latter point. No stakeholders have reported crop failures, it said, and monitoring from Renergen's local unit does not indicate any helium leaks.
DFC also noted emissions from the project would be less than 100,000 tonnes of CO2e per year, below the agency's threshold for significance. It also said the LNG from the project would be used as an alternative to local consumption of higher carbon fuels, such as diesel, fuel oil and coal.