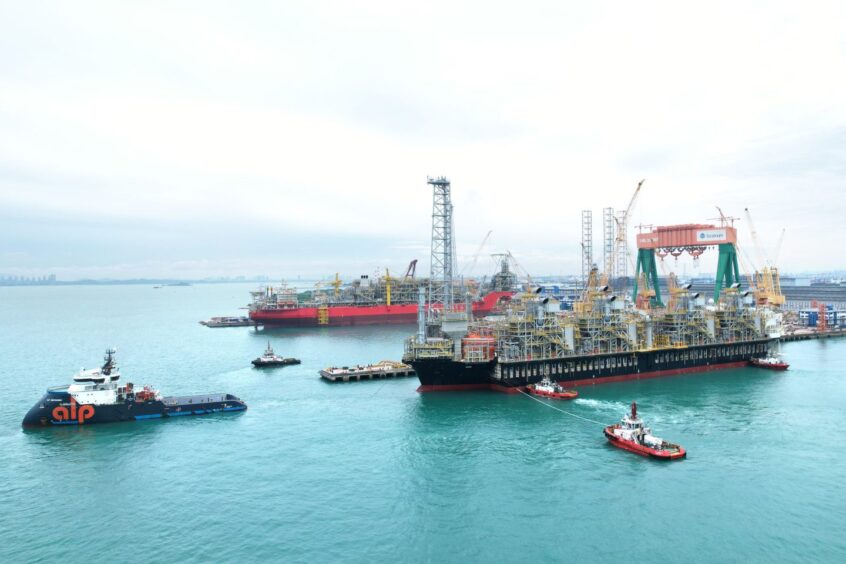 Seatrium has completed its conversion work on the Gimi floating LNG (FLNG) vessel, which has now set sail for Mauritania and Senegal.
The Singaporean builder said the FLNG vessel had 2.7 million tonnes per year of capacity. It converted the Gimi from a 1975 LNG carrier.
The vessel set sail on November 19, Golar LNG said. The vessel is moving under its own propulsion and has an escort tug.
The Gimi will provide the first phase of liquefaction for the Greater Tortue Ahmeyim (GTA) hub. The journey should take 60 days, Golar reported, with refuelling stops in Mauritius and Namibia.
Delivery
Golar said that when the FLNG vessel had arrived on site, it would notify BP it was ready for mooring and connection. This should begin the contractual cash flow payments under a 20-year lease and operate agreement.
"Golar is pleased to complete conversion of the FLNG Gimi. We would like to thank Seatrium, Black and Veatch and other suppliers for another successful FLNG delivery," said Golar CEO Karl-Fredrik Staubo.
"With Gimi soon on site for start-up of operations, Golar will double its operating fleet of FLNGs and bring total installed liquefaction capacity up to 5.1mtpa. We look forward to having FLNG Gimi in operation, and to continued long-term co-operation with BP, Kosmos and the national oil and gas companies of Mauritania and Senegal."
The company approved the work from its partners to begin in April 2019.
Seatrium had agreed to deliver the FLNG vessel in the first half of 2022. The company  also converted the Hilli Episeyo for Golar, which is producing LNG for Perenco offshore Cameroon.
Black & Veatch provided its PRICO liquefaction technology for the Gimi, it was also involved in the Hilli Episeyo work.
FPSO moves
Kosmos CEO Andy Inglis, talking on a conference call this month, said Saipem and Allseas should complete the deepwater pipeline and flowlines in the first quarter of 2024. It expects to reach first gas around mid-2024.
The GTA FPSO is currently offshore South Africa. Inglis said the FPSO had some issues with its fair leads and work was underway in Durban on repairs. The vessel left Singapore in May.
Recommended for you

BP drops Yakaar-Teranga, Kosmos takes over