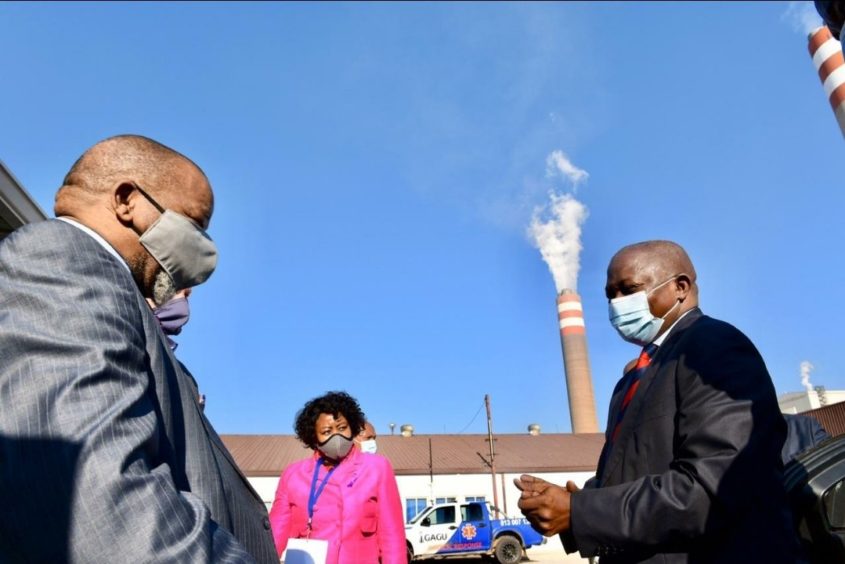 South African Minister of Mineral Resources and Energy Gwede Mantashe has spoken in defence of Shell's ongoing seismic plans as local protests continue.
One court case found in favour of Shell going ahead with its seismic plans. The High Court in Grahamstown is due to hear a second case on December 17.
Mantashe delivered a briefing defending exploration and development this morning. Those investing in South Africa's upstream "are assured of our commitment to work with them within the confines of the law to ensure that the exploitation of these resources is done in an environmentally friendly manner and benefits all South Africans," he said.
The challenge, he said, was to "protect natural resources while promoting economic development".
Minister Mantashe said there were "unrelenting attacks" on oil and gas plans in South Africa. Companies have been acquiring seismic for years, he said. There have been at least 12 such surveys in South African waters in the last five years, the minister noted.
"There is currently no conclusive evidence and/or scientific research globally that demonstrates that seismic surveys have caused irreparable harm to marine life, including mammals and fish," Mantashe said.
The second legal challenge is led by Sustaining the Wild Coast. The case is addressed to the energy ministry and the environmental ministry. It also names Shell Exploration and Production South Africa, Impact Africa and BG International.
Legal documents cite a number of experts opposing the acquisition of seismic offshore. These include Lynton Burger, the founder of Environmental Resources Management (ERM), who criticised the Environmental Management Programme (EMPr).
Burger, commenting on the 2013 EMPr and its 2020 follow up, said the authors were "inadequately qualified" as they lacked marine experience. Furthermore, he criticised the fact that the document was from 2013. This, he said, puts mitigation measures out of date.
Just transition
"Africa deserves an equal chance to develop its economies on the strength of her natural resources," Mantashe said. Do those who object mean to "ensure the status quo remains in Africa, in general, and South Africa, in particular?"
Mantashe said energy poverty, high unemployment, high debt and stagnating economies were the current outlook. Developing gas projects would be "crucial" in allowing South Africa's just transition, he continued.
The minister went on to say the government considered objections to development "as apartheid and colonialism of a special type, masqueraded as a great interest for environmental protection".
The country's Presidential Climate Commission (PCC) has begun a process of public consultations with a focus on decarbonisation and the just energy transition. A statement from the government on December 8 said moving away from coal would have "negative social and economic impacts", particularly on workers in the sector.
The PCC will hold consultations with those in the coal sector, and those who have experienced flooding and drought. It will then hold a national conference on the just energy transition in March 2022.
Recommended for you

Shell's Nigerian asset sale slated for flaring increase