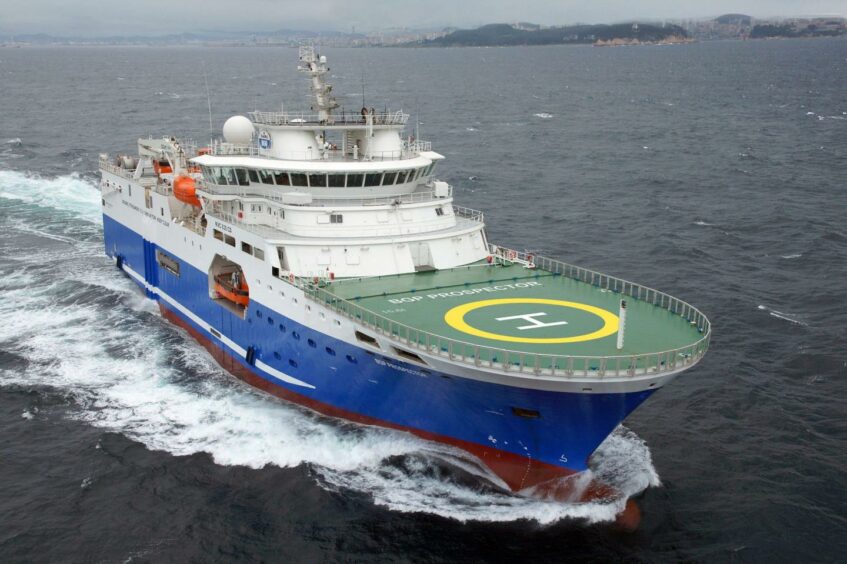 Concerns about the impact of seismic surveys on local marine wildlife are "poppycock", one of the companies involved has said.
Hosken Consolidated Investments (HCI) CEO John Copelyn, speaking to Cape Talk, said exploring for gas was critical for South Africa's energy security. HCI owns a 49.2% stake in Impact Oil and Gas, junior partner to Shell on the Transkei and Algoa areas off southern South Africa.
HCI published a letter from the board criticising opponents of seismic. A number of protests around the country have targeted exploration plans. These shut down Shell's seismic and have raised concerns for new campaigns.
HCI said the real complaint was not seismic so much as it was part of the process of exploration for oil and gas.
Concerns about surveys have been "greatly exaggerated", the letter said. At least 35 3D surveys have been carried out offshore South Africa with "zero reports of death, strandings or serious injury to marine mammals from exposure to sound from seismic surveys".
South Africa is nearly wholly reliant on fossil fuels, with coal-fired power generation and oil for transport and petrochemicals. Plans to scale up renewable energy to 58 GW by 2050 will still see this making up "less than half the country's needs".
The country should focus on cutting coal – and moving to gas is the best way to do so, HCI said. Gas is a "key transitional part of the transformation", the letter said.
Alternative to imports
South Africa has scarce gas resources and future consumption would rely on supplies from northern Mozambique. The letter described the route as "politically unstable" and "likely to be regularly disrupted". Furthermore, these supplies will cost "at least 20% more than locally produced gas", the letter said.
"Why you would want to have that, rather than develop gas offshore in Mossel Bay or wherever, I just can't imagine", Copelyn said. Previously, Copelyn was a trade unionist and an MP for the ANC in the 1990s.
Impact also has a 36% stake in Africa Energy. This company works with TotalEnergies on the Luiperd and Brulpadda discoveries in the deepwaters of Mossel Bay.
This is not the first time HCI has expressed concerns about South Africa's oil and gas sector. In its annual report, the investment fund noted a number of companies had abandoned blocks offshore. It also reported uncertainty over the state's plans.
Further tests of South Africa's tolerance for exploration are coming.
Searcher Seismic has recently launched its own plans for seismic offshore the west coast of the country. The BGP Pioneer is in the area, but some NGOs have taken issue with the plan. A court hearing is expected to take place as local groups seek an urgent injunction.
Recommended for you

Sasol faces tough questions on transition at AGM