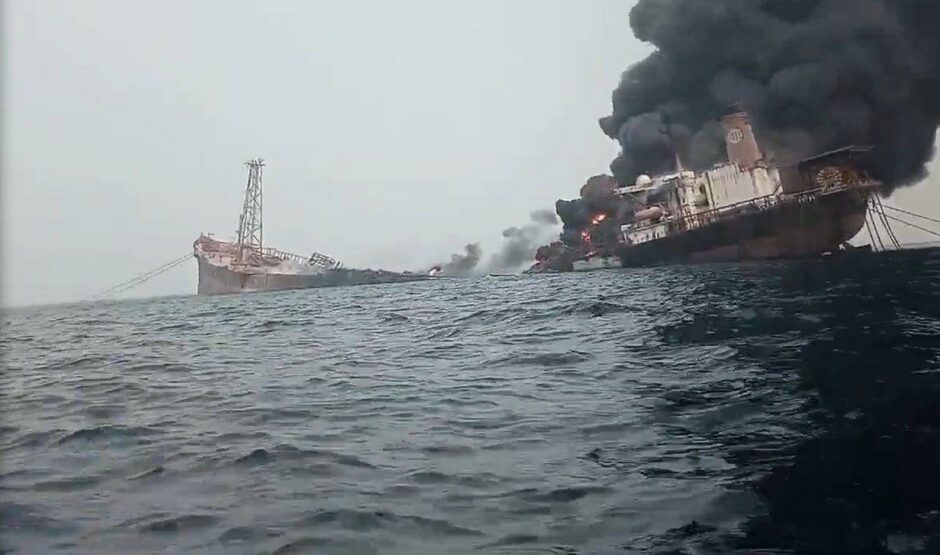 The Nigerian Upstream Petroleum Regulatory Commission (NUPRC) has launched an investigation into the Trinity Spirit disaster.
A fire followed an explosion on the floating production, storage and offloading (FPSO) vessel.
"The incident is currently under investigation by NUPRC in conjunction with other stakeholders and we will give appropriate updates as we progress," the commission's representative said.
The oil tanker was built in 1976. It was subsequently converted into an FPSO and began producing on OML 108 in 1999. Pictures of the vessel show it in a state of disrepair. A number of concerns have been voiced on its seaworthiness.
NUPRC noted that the explosion had taken place on the vessel on February 2, off Delta State.
"There has been no report of any casualties or fatalities and the commission will take necessary measures to ensure that all safety and environmental measures in line with global best practices to safeguard lives and the environment are put in place," it said.
Shebah Exploration & Production, in its first statement, expressed gratitude to Chevron for assistance.
Chevron Nigeria confirmed that a fire had taken place on a third-party vessel at an offshore terminal. "The affected vessel is not operated by CNL or any of its affiliates."
The US company went on to say it was committed to working with the authorities and other stakeholders in protecting the environment.
Environmental impact
The National Oil Spill Detection and Response Agency (NOSDRA) has not responded to a request for comment on the fire.
It is not clear how much oil may have been onboard the vessel before the fire. Government statistics report no production from the Ukpokiti field in 2021.
Rystad Energy said the explosion would not have an impact on Nigeria's oil production or global prices.
"The primary concern is the potential environmental implications of the situation, which will be hard to quantify until after the dust settles and the aftermath is assessed," analyst Zhenying Wu said.
"The Trinity Spirit was at the end of its lifespan, which is a cause for concern for other similar vessels and operations in Nigerian waters as they operate in a region with minimal regulations."
Local environmentalist Nnimmo Bassey said it was "disaster upon disaster in the Niger Delta … from the rotten pipelines, well heads and unsafe FSPOs!"
Updated at 2:22 pm with comment from Chevron.
Recommended for you

Nigeria launches upstream probe to tackle production problems