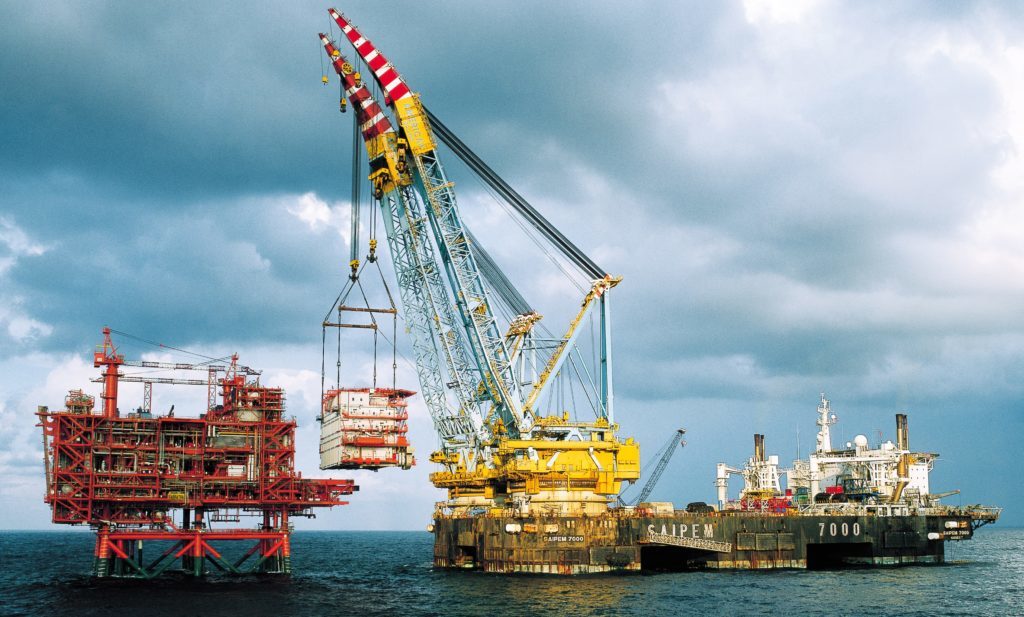 Saipem has secured a major contract for engineering and commissioning work on a new gas module for Libya's Bouri field.
Awarded by Mellitah Oil & Gas – a consortium comprised of the National Oil Corporation of Libya and Eni – the contract roughly $1 billion contract covers development work at the Bouri Gas Utilisation Project (BGUP).
Lying some 75 miles off the Libyan coast Bouri began production in the late 1980s and is the country's largest producing field.
The BGUP project aims to eliminate the flaring of about 120 million cubic feet per day of gas, which will then be exported to the onshore Mellitah terminal in Libya via the existing Sabratha platform.
Saipem (MIL:SPM) is to carry out revamping of platforms and facilities, with the latest contract including the engineering, procurement, construction, installation and commissioning (EPCIC) of an approximately 5,000-tonne gas recovery module (GRM), onto the existing DP4 offshore facility.
This is awarded together with the laying of 28 km of pipelines connecting the DP3, DP4 and Sabratha platforms.
The main lifting operations will be executed by the semi-submersible crane vessel Saipem 7000.
Saipem said its completion would make "an important contribution to reducing CO2 emissions in Libya."
Notably, the transaction also qualifies as a "related party transaction", given Eni's joint control of both Saipem and Mellitah Oil & Gas.
The field itself has sparked controversy in recent months, Tunisian President Kais Saied calling for Libya to reconsider its ownership stakes, stating his country had received "only a few crumbs" from the development.
However, there appears to be little prospect of a change, with Libya rejecting any suggestion that Tunisia would receive a larger share of Bouri output.
The award also continues a turnaround for Saipem which revealed pre-tax profits of €118 million for H1 2023.
It's a reversal of the €56m in losses posted in the first six months of 2022, and the group said further "new contracts, and growth in revenues and margins" were on the way.
Recommended for you

Libya's eastern flood devastation raises political risk