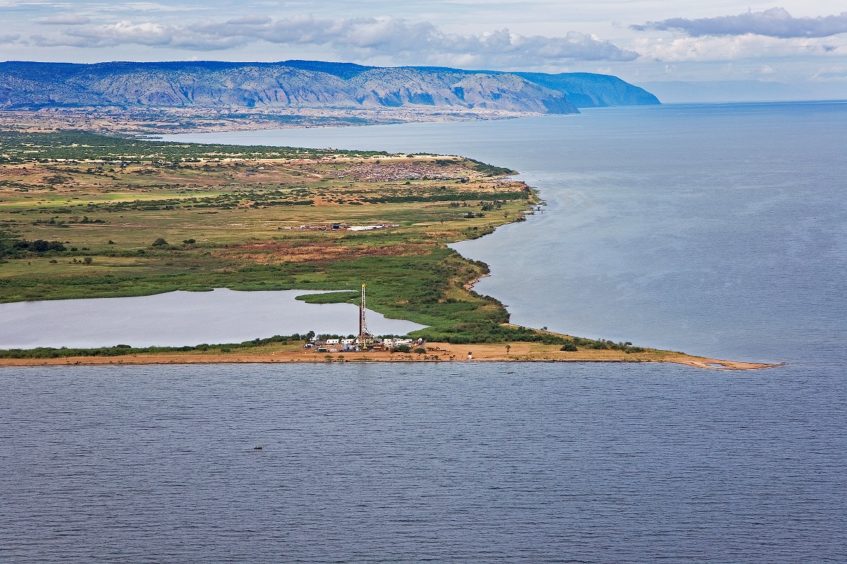 Total should announce final investment decision (FID) for its Lake Albert project on April 11.
The French company is pursuing the Tilenga upstream project and the East African Crude Oil Pipeline (EACOP). Its partner, CNOOC Ltd will develop the Kingfisher upstream project.
Ugandan Ambassador to Tanzania Richard Kabonero confirmed that the EACOP project would be signed on April 11, following a meeting in Kampala.
Bilateral UG-URT Ministerial meeting this morning at Kampala Serena ahead of the signing of EACOP project agreements on Sunday by their Excellencies. pic.twitter.com/orirjaw7e0

— Richard Kabonero (@richardkabonero) April 9, 2021
Tanzanian President Samia Suluhu Hassan will come to Uganda on April 10. She will participate in the ceremony on April 11 with Ugandan President Yoweri Museveni, at the State House in Entebbe.
The PAU has said the total cost of the plan will be $20 billion. The total cost of EACOP is expected to be around $3.5bn, with banks expected to stump up $2.5bn.
Delays
Total, Uganda and Tanzania had planned to announce the FID on March 22 in Entebbe. The authorities pushed this back following the death of Tanzania's President John Magufuli.
In March, The Petroleum Authority of Uganda (PAU) said the launch of Tilenga and EACOP had been delayed until April.
The Ugandan agency said Magufuli's "astute leadership" had laid "a strong foundation for the EACOP project". It noted the Inter-Governmental Agreement (IGA) in 2017 and Tanzania's Host Government Agreement (HGA) in 2020.
EACOP will run for 1,445 km, from the Ugandan fields to Tanzania's Tanga port. It will be the longest heated pipeline in the world.
Tilenga will produce an expected 190,000 barrels per day from 200 wells. It will have another 200 water injection wells. Kingfisher is 150 km south of Tilenga. It will produce 40,000 bpd from 31 wells.
Assuming the agreements go ahead, Uganda could start producing oil commercially in 2024.
A number of NGOs have taken issue with plans to produce this crude. In an attempt to prevent this, they have targeted banks likely to participate in the EACOP funding.
Standard Bank, Sumitomo Mitsui and the Industrial and Commercial Bank of China (ICBC) are backing the plan, according to reports.
Recommended for you

Tanzania approves EACOP construction as protests target financiers