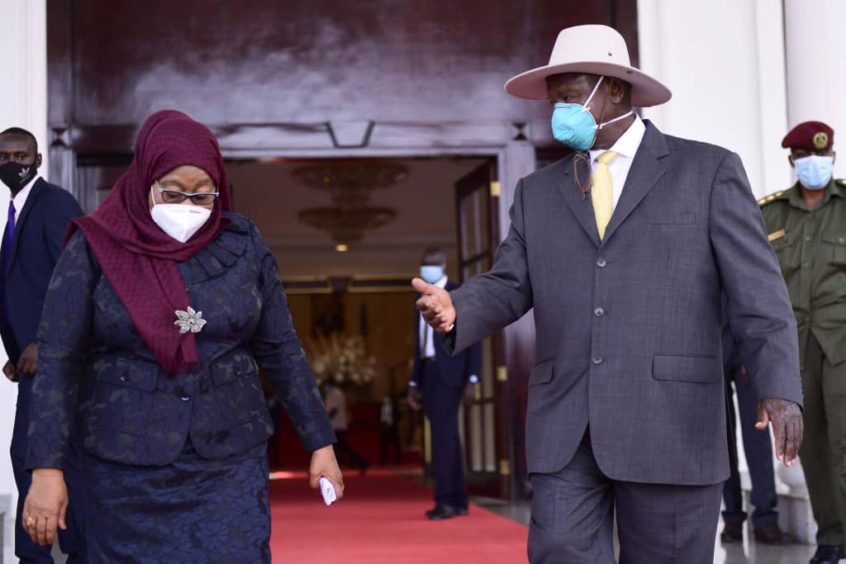 Uganda and Tanzania have taken another step toward construction of a major oil export pipeline, while port operations begin in Kenya.
Ugandan President Yoweri Museveni visited Tanzania today to witness Tanzania's approval of a host government agreement (HGA). Tanzanian President Samia Suluhu Hassan endorsed the HGA.
Total and the two states approved the East African Crude Oil Pipeline (EACOP) on April 11. At the time, they noted the importance of Tanzania approving the HGA.
Speaking at the ceremony in Tanzania, Museveni highlighted the importance of using the oil revenues to create more sustainable, non-finite industries. He also noted the possibility of more crude flowing from the Kadam-Moroto Basin.
Lamu links
The same day, Kenyan President Uhuru Kenyatta oversaw the start of operations at Lamu Port's first berth.
The port marks the terminus of the proposed Lamu Port South Sudan-Ethiopia Transport (LAPSSET) corridor.
This aims to create a new transport route. It was once intended to serve as the export route for Uganda's crude, although Kampala ended up opting for the Tanzanian route instead.
Kenyatta visited the port to witness the docking of the MV Cap Carmel at the port. The facility will ultimately have 32 berths.
The MV Seago Bremerhaven was the second vessel calling at the port, arriving on May 20.
Kenyatta described the launch of the Lamu berth as a "key milestone" in the LAPSSET project. Once completed, the project will "transform regional economies through increased trade, integration, and inter-connectivity".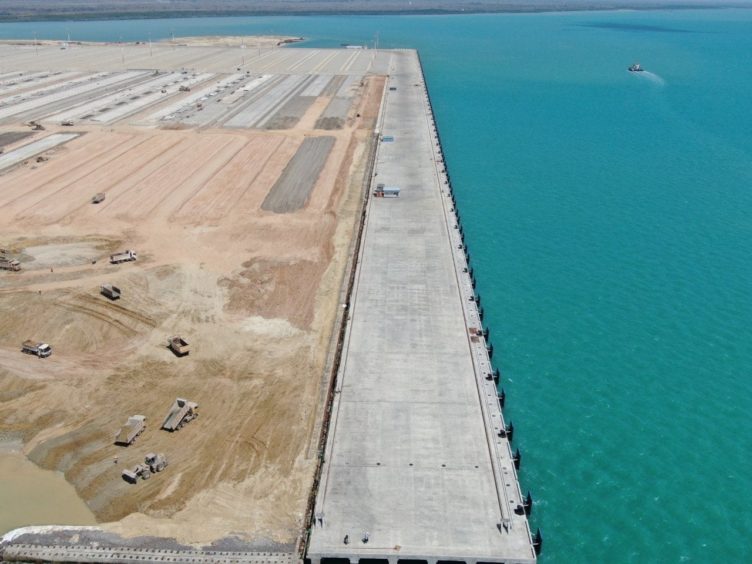 Lamu County has reported the total cost of the port will be 310 billion Kenyan shillings ($2.86bn), for the full 32 berths.
The first phase involves the construction of three berths. These consist of one container berth, one general berth and one bulk berth.
Lamu Governor Fahim Twaha said the port and special economic zone had the "capacity to employ thousands and inject millions of dollars into the economy opening up more opportunistic investments in Lamu, cities and urban centres; transforming Lamu into Kenya's future Port City and Industrial Hub".
The Kenya Ports Authority (KPA) has said the second phase of construction at Lamu will involve 16 berths. This will include one berth for LNG and one for oil products.
China Communications Construction Co. (CCCC) has masterminded the first phase of Lamu.
Recommended for you

Shell, Equinor sign LNG framework deal with Tanzania