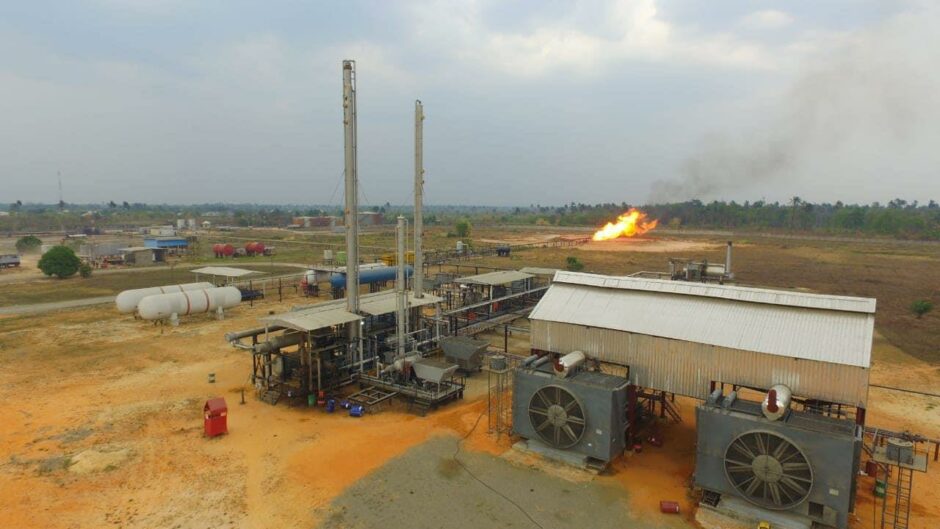 Seplat Energy saw production drop in 2021 but, with the expectation that a new export route will open in March, expects better things ahead.
Total working interest production averaged 47,693 barrels of oil equivalent per day, down from 51,183 boepd in 2020. Liquids production was down 13.7% year on year.
In 2022, the company expects production of 50,000-60,000 boepd. This will include 30,000-35,000 bpd of liquids.
This does not include any production from its recently announced ExxonMobil acquisition or the ANOH gas project.
The Forcados oil terminal was suspended for "significant periods", Seplat said, while delays on replacing a storage vessel for OML 40 also had an impact.
Seplat's reliance on Forcados should be offset once the Amukpe-Escravos pipeline starts up. Seplat said this had reached mechanical completion and hydrocarbon introduction had begun. Only commercial agreements are still pending, it said.
"Our 2021 performance was affected by outages at Forcados Terminal that will no longer have such an impact when we switch to the new Amukpe-Escravos Pipeline, which we expect to launch in March," said Seplat CEO Roger Brown.
"This is part of our strategy to diversify and derisk routes to market, assuring higher revenues from significantly better uptime and lower reconciliation losses."
Commissioning
Hydrocarbons entered Amukpe-Escravos in December 2021. Chevron will begin lifting crude from the terminal in the second quarter. Progress on the pipeline has been much slower than first anticipated.
The pipeline runs for 67 km and is mostly underground. It will connect Seplat's OML 4, 38 and 41 cluster to Chevron's Escravos terminal. The pipeline has 160,000 bpd of capacity, of which 40,000 bpd are available to Seplat.
This would provide a third export route for the cluster. Seplat said these provided "adequate redundancy" for exports. These three OMLs produced 36,844 boepd in 2021, down from 38,718 boepd in 2020.
The company said its reconciliation losses for 2021, via existing pipelines, was 14.5%, up from less than 10% in 2020.
Seplat has also announced a deal to acquire ExxonMobil's local shallow-water assets. CEO Brown said the deal would "add significant production from offshore assets with dedicated export terminals that also have higher availability and lower reconciliation losses".
One negative was a reported delay to ANOH. Seplat had expected first gas by mid-2022 but has pushed this back 9-12 months.
In particular, Seplat said the OB3 pipeline was proving challenging. Contractors have tried and failed to carry out a 1.85 km river crossing.
A spur line will connect ANOH to OB3. However, this part of the work has "seen significant delays due to contracting issues and payments". Chinese producers have begun milling the line pipes. Seplat said it expected completion only by the first quarter of 2023.
Recommended for you

Seplat reports commercial flows through Amukpe-Escravos pipeline