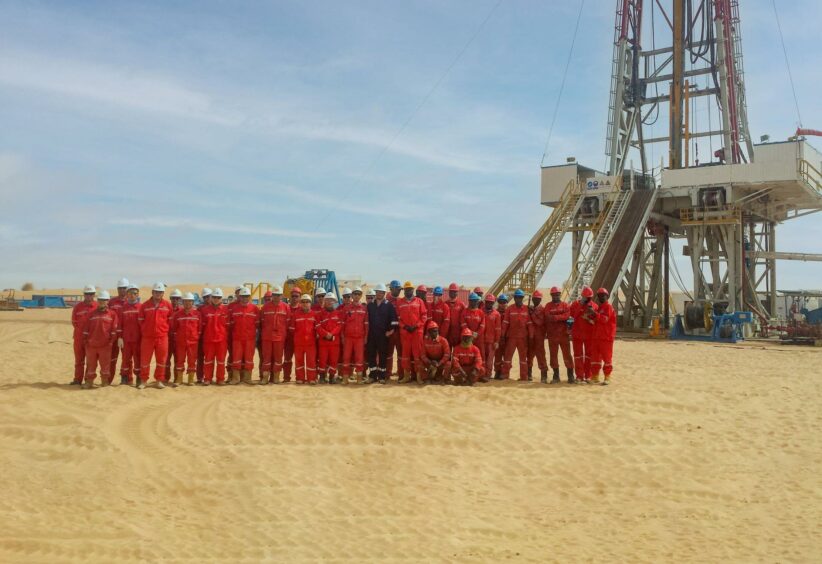 Chad has claimed another victory in its dispute with Savannah Energy, claiming the export pipeline consortium will not pay out dividends for 2022.
Chad also plans to change the CEO of Cameroon Oil Transportation Co. (COTCO), it said.
Savannah has disputed Chad's assertions on COTCO.
Société des Hydrocarbures du Tchad (SHT) bought Petronas' stake in the Doba consortium, in Chad, and the export pipeline. As a result, Chad and SHT hold 53.77% stake of COTCO, which oversees the pipeline in Cameroon. Tchad Oil Transportation Co. (TOTCO) owns the pipeline in Chad.
Savannah claims a 41.06% stake in COTCO.
Chad reported today that an AGM of COTCO had taken place on May 24, in Paris. A bailiff attended in order to ensure the conditions under which the meeting took place.
A statement said Esso Pipeline Investments Ltd (EPIL) had attempted to have it postponed. Savannah acquired the Esso unit in December, but Chad then expropriated the assets – including the upstream stakes – in March.
At the meeting, it found that EPIL was no longer a member of the consortium operating the Doba fields. As such, EPIL "no longer has the right" to hold shares in COTCO.
Change of guard
Chad has said the meeting dismissed the directors representing EPIL – including the chairman and CEO – with immediate effect. The AGM then rejected almost all draft proposals from EPIL, including on the allocation of profits and dividends for 2022.
Chad said it had notified banks holding COTCO accounts of this move. It also notified the Banque Centrale des Etats d'Afrique Centrale (BEAC). It asked the banks not to execute instructions on moving funds from the former directors.
These restrictions do not apply to payment of salaries or taxes to Cameroon and Chad.
Chad and SHT said that, as majority shareholder, it would ensure a new CEO is appointed as soon as possible. Cameroon struck a deal with Savannah in April to buy a 10% stake in COTCO for $44.9 million.
Chad has said it is holding talks with Cameroon on increasing stakes in COTCO and how to share management.
On May 26, Savannah said the AGM had been put on hold pending more clarity on how SHT and Chad were going to handle certain requirements. In particular, these included a dilution of SHT's stake – through a sale to Cameroon's Société Nationale des Hydrocarbures (SNH).
The approval also, Savannah said, required SHT to limit its representation on the COTCO board to four directors, while maintaining the current appointment rights.
Differing opinions
Savannah has rejected the claims from Chad. The COTCO meeting was not held validly, Nicolas de Blanpre, general manager of COTCO said in a statement. The postponement of the AGM was valid and "COTCO has not received any notice of any purported [AGM]", he said.
As a result, any resolutions from the meeting were "not validly approved and passed" under the COTCO bylaws, de Blanpre said.
The statement went on to say claims that EPIL no longer had rights to COTCO was also incorrect.
The de Blanpre statement called for SNH and SHT to hold talks on how to dilute SHT's stake.
De Blanpre was expelled from Chad in December, shortly after Savannah closed its acquisition of Exxon's local assets. He previously worked for Perenco.
Petronas deal
SHT announced the acquisition of Petronas' stakes on May 26. The transaction closed on May 22, it reported. According to local reports, Cameroon approved the sale to SHT. Petronas owned a 29.77% stake in COTCO.
Djerassem Le Bemadjiel, Minister of Hydrocarbons and Energy for Chad, said the deal was an "important moment" for Chad's oil industry.
"The acquisition of Petronas's upstream and midstream assets in Chad by SHT affords the country a greater level of control over its oil assets, which are of critical importance to the country's economy and stability."
Le Bemadjiel said he would work with SHT to ensure "the production and export of the country's hydrocarbon reserves continues to develop for the benefit of the population of Chad". The companies did not disclose the price paid.
Updated at 6:18 pm with statement from COTCO's de Blanpre. 
Recommended for you

Savannah battles challenges, pushes back South Sudan