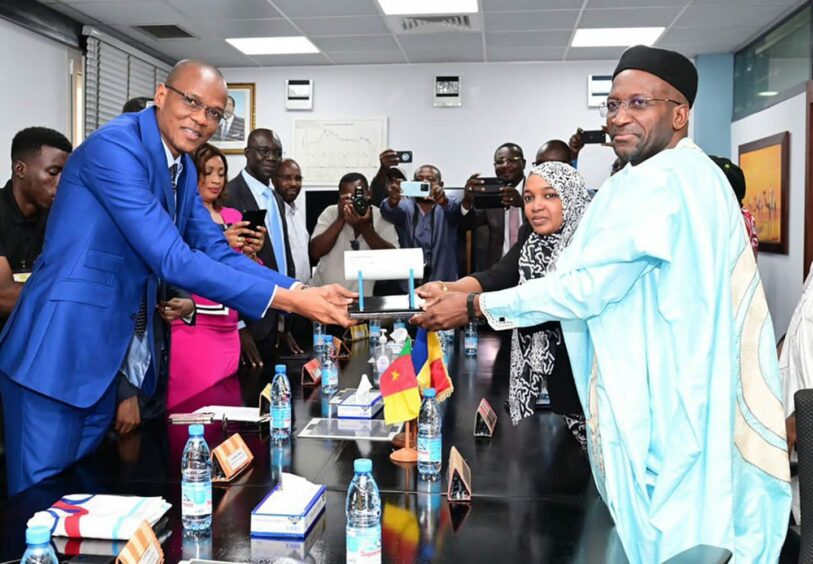 Cameroon and Chad appear to have reached an agreement over the future of the crucial oil export link, freezing Savannah Energy out.
The Cameroon Oil Transportation Co. (COTCO) held a meeting on July 4. Those present appointed a Cameroonian, Bako Harouna, to act as managing director of COTCO. Chad's Haoua Daoussa Déby will act as deputy managing director.
Chad Minister of Hydrocarbon and Energy Mr. Djerassem Le Bemadjiel was appointed chairman of COTCO.
Harouna was previously the director general of the port of Kribi, while Daoussa Déby ran a refinery in Chad.
A statement from Chad's hydrocarbons ministry said the event symbolised the "deep friendship" between the two countries.
Chad President Mahamat Idriss Deby Itno said this marked the "final stage" in the nationalisation of what had been ExxonMobil's assets.
The US company reported a sale of its local projects to Savannah Energy in December. The transfer hit local opposition and, in March, Chad declared it was taking control of the upstream and midstream assets.
Deby expressed his "profound gratitude" to Cameroon President Paul Biya. "I would especially like to encourage the new leadership team of COTCO, which has all my trust and that of President Biya," he said. "Long live the Chad-Cameroon co-operation."
Horse trading
In May, Chad took steps to seize control of bank accounts held in COTCO's name. Letters were sent to a number of banks saying Chad and Société des Hydrocarbures du Tchad (SHT) owned 53.77% stake in COTCO. This followed the nationalisation of Exxon's assets and acquisition of Petronas'.
It said that Nicolas de Blanpre had lost his role – as chair and managing director of COTCO – on May 24.
Cameroon has set its sights on increasing its stake in the pipeline. The country signed a deal with Savannah in April, buying a 10% stake in COTCO for $44.9 million.
In recent weeks, Chad has alleged Savannah intends to close the pipeline. Savannah has not yet commented on the allegations.
According to correspondence reported in the local press, Chad may transfer a 20% stake in COTCO to Cameroon. This would take Cameroon's stake to 35.17% and Chad's to 33.77%.
Savannah is pursuing international arbitration in a bid to roll back the nationalisation.
Recommended for you

Savannah battles challenges, pushes back South Sudan