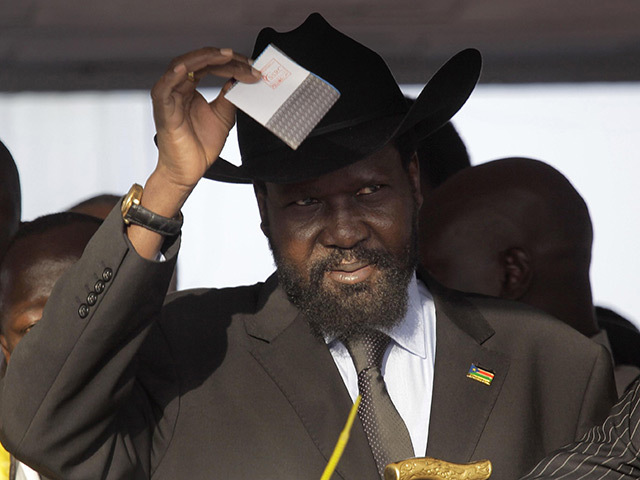 The African Energy Chamber (AEC) has rejected recent accusations around Trinity Energy in South Sudan. The allegations were unfounded and also, it said, had underplayed criticism of global trader Glencore.
The Sentry published a report in February saying deals by Trinity in South Sudan involved "illicit business practices, including bribery, tax evasion and trade-based money laundering".
Trinity is based in South Sudan. In 2018, the company struck a deal for financing with Afreximbank to purchase petrol and diesel to supply South Sudan. As part of Trinity's deal it also secured preferential access to crude oil cargoes from South Sudan.
Trinity sold its crude oil on to Glencore.
The Sentry based its three-year investigation on interviews with Trinity's former finance officer, Biswick Kaswaswa. The report said Kaswaswa had left Trinity in October 2018, leaving the country for Rwanda.
Rwanda then extradited the official back to South Sudan, where he was "imprisoned for 17 months, threatened, and tortured", The Sentry report said.
The report said Trinity had spent millions of dollars on "facilitation" for the Afreximbank deal to a government committee. It also claimed that, rather than converting its US dollar payments from Glencore into South Sudanese pounds legitimately, the company illegally used the black market.
Unique challenges
The AEC raised concerns into The Sentry's investigation. The report was "misleading, disrespectful, and unfair to South Sudan and Trinity Energy".
The statement said countries in need "will not prosper without domestic players who are willing to solve their unique challenges". Trinity has sponsored the South Sudan Oil & Power 2022 conference, put on by the AEC's affiliate Energy Capital & Power.
In particular, the AEC raised concerns around Glencore's role. "The Sentry did not go after Glencore. The Sentry chose to go after an African company that has created jobs, driven economic growth and acted properly. We know why. Trinity Energy is daring to belong in an industry where it is not supposed to be a leader."
A number of governments fined Glencore recently fined $1.5 billion for various corruption offences, the statement continued. The trader has not yet responded to a request for comment.
Glencore, flew in $800,000 of cash to South Sudan by private jet, claiming the money was for opening an office in 2011. The money went to government officials.
Afreximbank carried out due diligence on Trinity, AEC said, with the company meeting every standard.
Recommended for you

Savannah completes Exxon deal, inks South Sudan purchase