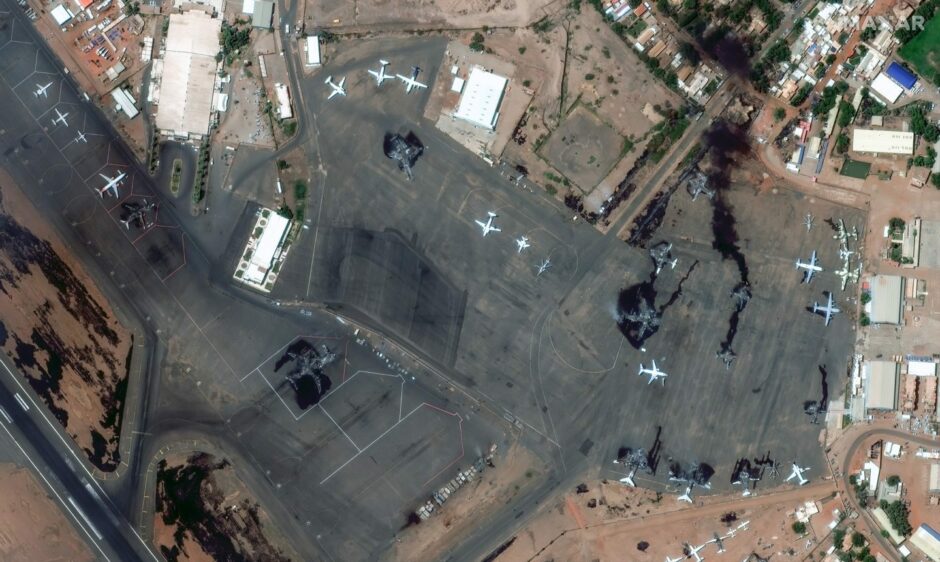 Fighting in Sudan is drawing in regional actors, with the US calling on the Libyan National Army (LNA) to back away from involvement in Sudan.
The Observer, on April 30, reported that exports from Libya's Sarir refinery were crossing the border to Sudan.
General Khalifa Haftar is sending fuel to the Rapid Support Forces (RSF), which launched a civil war in mid-April against the Sudanese Armed Forces (SAF).
The newspaper reported that fuel, in addition to ammunition, weapons and medicine, were flowing over the border to the RSF. Supplies include Kornet anti-tank missiles, which have been flown into Sudan from an airport in the south of Libya.
The New York Times reported last week that Russia's Wagner had offered materiel, including surface-to-air missiles, to the RSF. Citing US officials, the newspaper said Wagner was offering weaponry from its stocks in the Central African Republic (CAR).
The Observer said Haftar was sending supplies to the RSF on behalf of "his sponsors among states in the Middle East … and because it earns him a lot of money".
The US raised its concerns last week. Assistant Secretary of State for Near Eastern Affairs Barbara Lead talked to Haftar, the US reported. The discussion was "on the urgent need to prevent outside actors, including the Kremlin-backed Wagner Group, from further destabilizing Libya or its neighbors, including Sudan".
The Observer went on to say Haftar's support for the RSF walked a fine line. The Libyan general is eager to receive Sudanese gold, but must try and avoid alienating Egypt. Cairo has backed the SAF.
Sarir supplies
The newspaper cited "former senior Libyan officials" as revealing the fuel supplies from the Sarir refinery. Convoys of trucks carry the fuel across the border, driving around 250 miles to deliver the supplies. They drive at night, with lights dimmed, the Observer said, on order to avoid detection, even though the deliveries are "hardly secret".
Libya's National Oil Corp. (NOC) has denied the allegations that the Sarir facility is providing fuel for Sudan's RSF. The company is not helping out either side in Sudan, it said.
NOC acknowledged that the supply of such fuel might trigger international sanctions. The Sarir plant has only 10,000 barrels per day of capacity, the company said, which is not even enough to meet local demand.
The state-owned company went on to say it would file lawsuits "locally and internationally against the publisher of the news" in order to preserve its reputation, and that of the Libyan state. NOC is wholly focused on stabilising domestic production and increasing, it continued.
Recommended for you

Libya's eastern flood devastation raises political risk