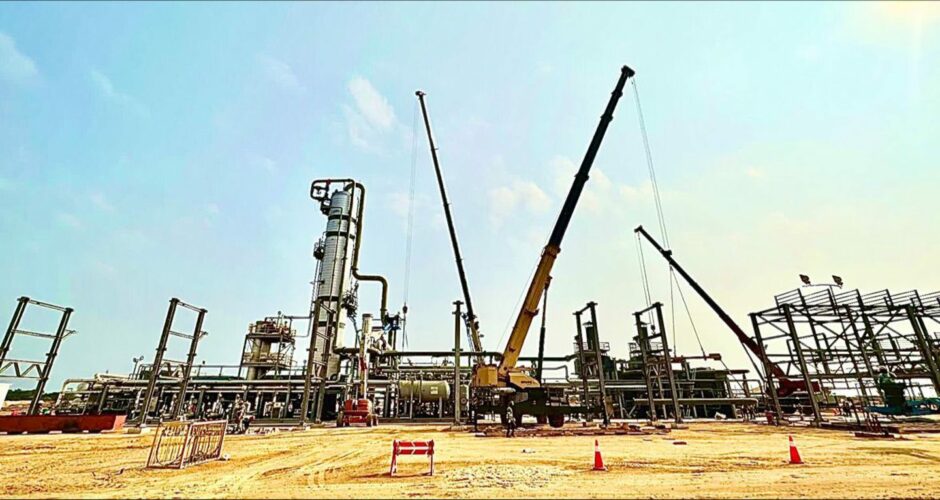 Africa Finance Corp. (AFC) and Afreximbank have reached financial close on Gemcorp's Cabinda oil refinery.
The group will provide a $335 million project financing facility, while the project sponsors are coming up with $138mn, for a total cost of $473mn.
The first phase will have capacity of 30,000 barrels per day, while a second phase would increase this to 60,000 bpd. The first phase will meet around 10% of Angola's product needs. The bill for the subsequent phases will increase the total cost to around $1 billion.
Gemcorp is developing the refinery project, while Sonangol has a 10% stake. The company took the final investment decision on the Cabinda refinery in October 2020. At the time, Gemcorp said it hoped to begin producing at the plant in 2022. It is now expected that the plant will be ready in 2024.
VFuels reported that plant was making progress last week. The project is "ready for pipe insulation and final testing before nitrogen preservation", the US company said. It delivered the crude distillation unit (CDU) in 2022 with installation in June that year.
Retaining value
AFC president and CEO Samaila Zubairu the project was "in line with our vision to capture and retain value in the Angolan economy while reducing carbon emissions by eliminating two wasteful voyages involved in exporting crude oil as raw materials and importing it back as refined product".
He went on to say the plant would create "significant employment opportunities", while also saving foreign exchange.
"It will create spin-off industries that rely on the output of the refinery thereby boosting the economy and driving long-term economic growth. We look forward to collaborating with stakeholders to continue driving forward the sustainable development of our continent," Zubairu said.
The work will create more than 1,300 direct and indirect jobs, the statement said. Odebrecht's OEC is the main engineering, procurement and construction (EPC) contractor.
Financing also came from The Industrial Development Corporation (IDC) of South Africa, The Arab Bank for the Economic Development in Africa (BADEA) and Banco de Fomento Angola (BFA).
Professor Benedict Oramah, president and chairman of Afreximbank, said the "establishment of a modular oil refinery in Cabinda will add critical value to Angola's main commodity and its largest export product".
"Afreximbank remains committed to playing a vital role in stimulating economic growth on the continent. We look forward to boosting intra-African trade through the supply of refined products from Angola to near markets."
Recommended for you

Ghana approves Pecan FPSO plan, AFC heads for FID