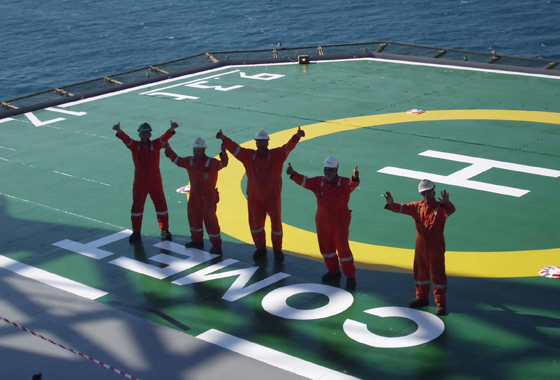 Shelf Drilling will provide its Baltic jack-up rig to Total E&P Nigeria under a newly secured contract.
The drilling company said it would supply the rig for work in Nigeria. It will drill five wells, taking around 380 days.
There is an additional option period, it said.
Work should begin this month.
The rig is already in position offshore West Africa, one of four Shelf Drilling has in Nigeria.
According to Shelf Drilling's most recent fleet report, the Baltic has been working under a contract from January to May. It did not disclose its client. The work was extended, it had been scheduled to end in March this year.
Shelf Drilling's activity is picking up in West Africa. In mid-June, the company said it had signed a one-year contract for its Tenacious jack-up in Angola.
The rig will work for Chevron's Cabinda Gulf Oil Co. (CABGOC). This contract will begin in January 2022 and has multiple options.
Speaking in May, at the company's first quarter results, Shelf Drilling CEO David Mullen said there were "encouraging signs of an improving jack-up market with the recent recovery and stabilisation of the oil price. We have seen a number of recent contract awards and have built a solid pipeline of marketing opportunities."
Shelf Drilling did not disclose rates for the TotalEnergies or Chevron contracts.
However, in its results, the company reported average dayrate had increased to $56,300 in the first quarter. This is up from $55,800 in the fourth quarter.
Recommended for you

China rattles Japan with oil rig in maritime spat