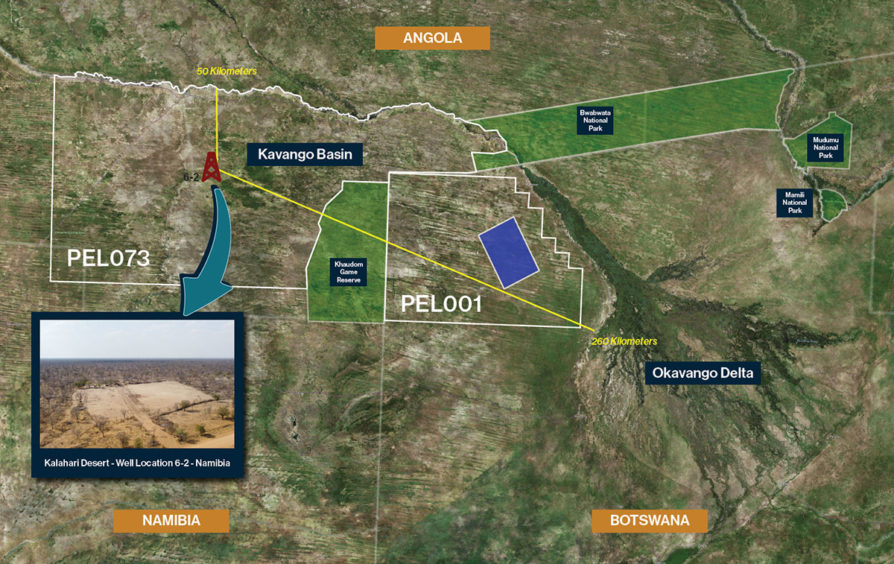 A dispute over the wisdom of drilling in northern Namibia has escalated, with Reconnaissance Energy Africa and Viceroy Research trading barbed statements.
Viceroy launched a first report on June 24, accusing ReconAfrica of being a "stock-promoted junior explorer drilling imaginary oil basins in a fragile ecosystem".
The oil company hit back on June 28, saying Viceroy's report was "biased and false short", with Viceroy responding today.
"It's blatant stock promotion. ReconAfrica triggered every single red flag in our screening criteria," the research company's Gabriel Bernarde told Energy Voice.
Retail investors "have been misinformed. This is one of the smallest companies we've looked at but the story is really important," Bernarde continued.
"The way ReconAfrica has been marketed and structured, it's almost exclusively retail owned. They're being fed geofantasy nonsense. It will be disastrous when the share price collapses. These guys are taking out margin loans to buy stock – this should be a wake up call for brokers."
ReconAfrica "has a penchant for premature promotional data, some of which is completely irrelevant and has no marketable value, such as the JOA with Namcor".
Viceroy declares early on that it is short ReconAfrica.
The oil company has rejected suggestions that it is a "pump and dump" stock. In fact, it notes, management have bought around 985,000 shares over the last 12 months, while selling 112,000 shares.
Viceroy discounts these purchases, saying the purchases were of stock options, so at low prices, while sales were at the market price.
Geology
Viceroy raised a number of particular concerns around ReconAfrica's geological approach. The oil company has drilled exploration wells on gravity highs, the report said. This "makes no sense to Viceroy or its industry expert consultants", the report said.
ReconAfrica's analysis of magnetic data is at the heart of the company's claims on a 9,000 metre deep basin. The gravity data suggests the "basin will be shallower" than a well Etosha Petroleum drilled in 1964, the ST-1, Viceroy said.
The report also raised concerns about lack of data from ReconAfrica. The company has not provided the depth of the 6-2 well, the age of the rock or wireline and petrophysical data from the wells.
ReconAfrica did not release the data is "because the wells were failures", the report said.
Viceroy took issue with ReconAfrica's announcement of a new basin, the Kavango. The research report disagreed. It said the acreage was in the Owambo Basin, where results have been poor.
ReconAfrica has opted to drill three wells and launch its seismic campaign in July. The company defended this sequencing by saying that it was logical to drill stratigraphic wells. It will then acquire seismic to identify structures and potential reservoirs.
According to Viceroy, this approach is a logical fallacy. "We believe that ReconAfrica's real reason for delaying 2D seismic surveys are because their results would almost certainly disprove their basin model."
Recommended for you

ReconAfrica kicks off hotly watched drill campaign