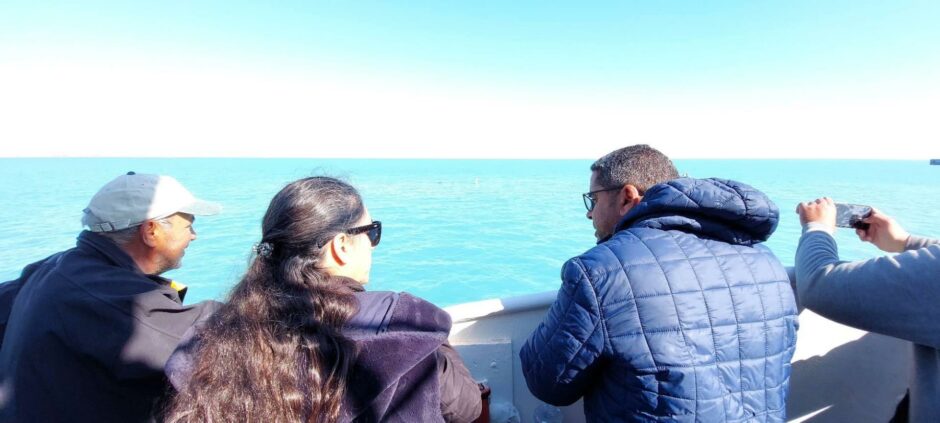 A bunker vessel has sunk offshore Tunisia raising the risk of a major diesel spill in the Gulf of Gabes.
The Xelo issued a distress call on April 15 as bad weather endangered operations. The crew was rescued but the boat sank the next day.
The tanker was carrying 750 tonnes of diesel.
The Tunisian government has said the situation is under control with only minimal leaks.
Tunisia has set out a plan to set up barriers around the site to prevent diesel from spreading. The state has said it would work with foreign assistance.
Tunisia has sent divers to inspect the wreck, the environmental ministry said.
⛴Tunisia #Xelo sinking ship: critical situation but the good news that the ship was carrying diesel,rather than denser crude oil.The light fraction,or weight, of the fuel means it sits more easily on the sea's surface. Authorities are working on field now. We cross fingers 😔 pic.twitter.com/svtZqUMrcj

— Dr. Oula Amrouni د.عُلا العمروني (@OulaAmrouni) April 17, 2022
The Xelo is registered in Equatorial Guinea. It had been travelling from the Egyptian port of Damietta and heading for Malta.
The Ministry of the Environment said it had activated emergency plans at ports in the area, including Sfax. Officials held an urgent meeting on April 16 on the emergency intervention plan, with the port of Gabes at the heart of the logistical effort.
The World Wildlife Fund (WWF) Tunisia warned of a "new environmental disaster" in the region. The NGO called for the experts to inspect the damage on the environment and fish and for authorities to monitor marine products in order to protect consumers.
The Gulf of Gabes, it said, had "suffered chemical pollution for decades".