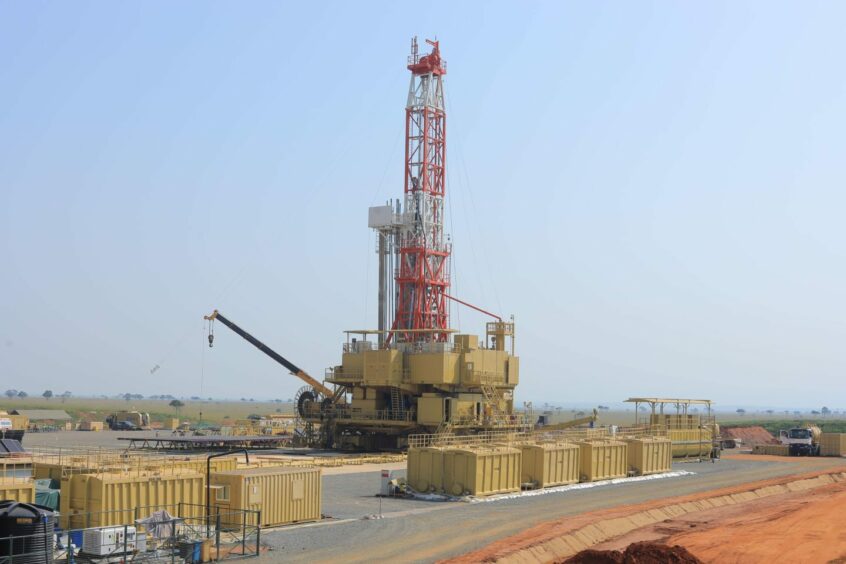 Drilling is under way in Uganda at the Tilenga and Kingfisher projects. TotalEnergies has said the aim is to reach first oil in 2025, but environmental groups have come out against the French company's work.
The Stop EACOP group condemned Total's move. Drilling in the Murchison Falls National Park threatens biodiversity and the area's importance to the economy.
"Preserving Murchison Falls National Park and maintaining its biodiversity is a matter of national interest to Uganda and a global responsibility. We implore the international community, environmental activists, tourists, and all concerned individuals to join us in resisting this alarming venture," said Dickens Kamugisha of Africa Institute for Energy Governance (AFIEGO) in Uganda.
Murchison Falls has 76 mammal species and more than 450 bird species. It is also home to a wetland system that is crucial as a spawning ground for the Lake Albert fisheries.
Total has said its work will have an impact on 0.003% of the park.
The NGOs raised concerns beyond drilling, though. They predicted more than 2,000 truck trips per day may take place during work.
The noise and dust disrupts local wildlife. Elephants are moving out of the national park and impinging on communities' lands and villages. Elephants in Buliisa district have killed people recently. Drilling is taking place in Bullisa and Nwoya.
Drilling within the park "is a direct contradiction to the global urgency to protect our remaining wild spaces and reduce fossil fuel reliance".
Human Rights Watch published a report recently critical of pipeline developments in Uganda. The East African Crude Oil Pipeline (EACOP) will carry crude from Lake Albert to a port in Tanzania.
"EACOP has been a disaster for the tens of thousands who have lost the land that provided food for their families and an income to send their children to school, and who received too little compensation from TotalEnergies," said Felix Horne, senior environment researcher at Human Rights Watch.
According to the Petroleum Authority of Uganda (PAU), the oil and gas sector employs 12,943 people currently, of whom 94% are Ugandan.
Refinery options
The Ugandan government is also working to relaunch its refinery plans, after the project backers failed to achieve a deadline.
AFIEGO's Kamugisha raised concerns about the displacement of more than 7,000 people from the proposed refinery site in Hoima.
"It's sad to see that even when it's clear that the refinery is not a viable project and we should leave oil, the government is still stuck on oil," the AFIEGO CEO said. He went on to attribute the drive for a refinery to President Yoweri Museveni's political ambitions.
"It's why he is fighting CSOs to stop questioning his useless projects. Oil exploitation whether through a refinery or pipeline will negatively affect our country and people."
Recommended for you

TotalEnergies' London office vandalised in EACOP protest