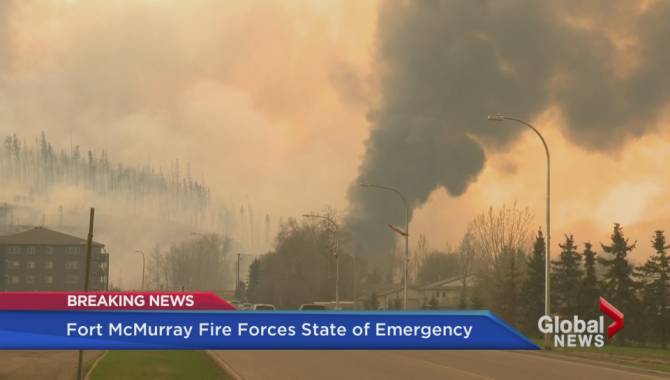 Up to 80,000 residents are being told to evacuated the entire city of Fort McMurray, Alberta, under a mandatory evacuation order because of an uncontrolled wildfire that is rapidly spreading.
Evacuees are being told to head north toward the oil sands camps after the fire breached the highway south of the city of about 80,000 people.
Fort McMurray is the gateway to Canada's oil sands region.
Officials said fires were burning throughout different parts of the city and that several areas of the town "appear to be lost", according to local media reports.
Homes in the area of Dickinsfield have been lost and media also reports trailers in the Centennial Trailer Park are believed to have been destroyed.
The wildfire flared up, bringing a wall of flames frighteningly close to residential neighbourhoods, local media said.
Television reporter Reid Fiest of Global News describes the scene from downtown Fort McMurray, where the fire was raging.