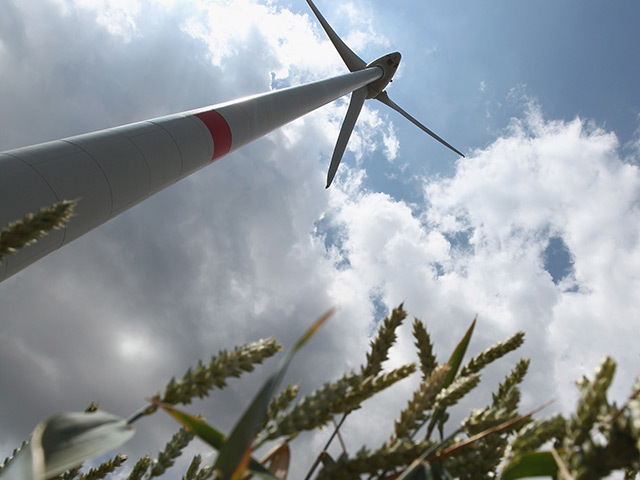 The number of wind farm projects under construction in the US has grown by 40% since this time last year, according to a second quarter analysis by the American Wind Energy Association, a national trade group.
Most of that construction is in Texas, the Midwest and the West.
Texas remains a leader when it comes to installed wind power capacity — with more than 20,000 megawatts — but wind power still accounts for only 13 percent of the state's power mix.
There are 14,004 megawatts of wind projects currently under construction around the country.
The US has more than 84,000 megawatts of installed wind power capacity. One megawatt is enough to power 200 homes on a hot Texas day.
Last year, Texas wind farms generated more than 57.5 million megawatts per hour, about 25% of all the wind energy generated in the US, according to the Department of Energy.
In Texas, wind farms have been a boon for rural county economies, which have received significant boosts from annual wind farm project payments.
While wind farms in Texas qualify for a 10 year tax abatement, companies offer additional payments, often hundreds of thousands of dollars, to counties during that period.
This article first appeared on the Houston Chronicle – an Energy Voice content partner. For more click here.