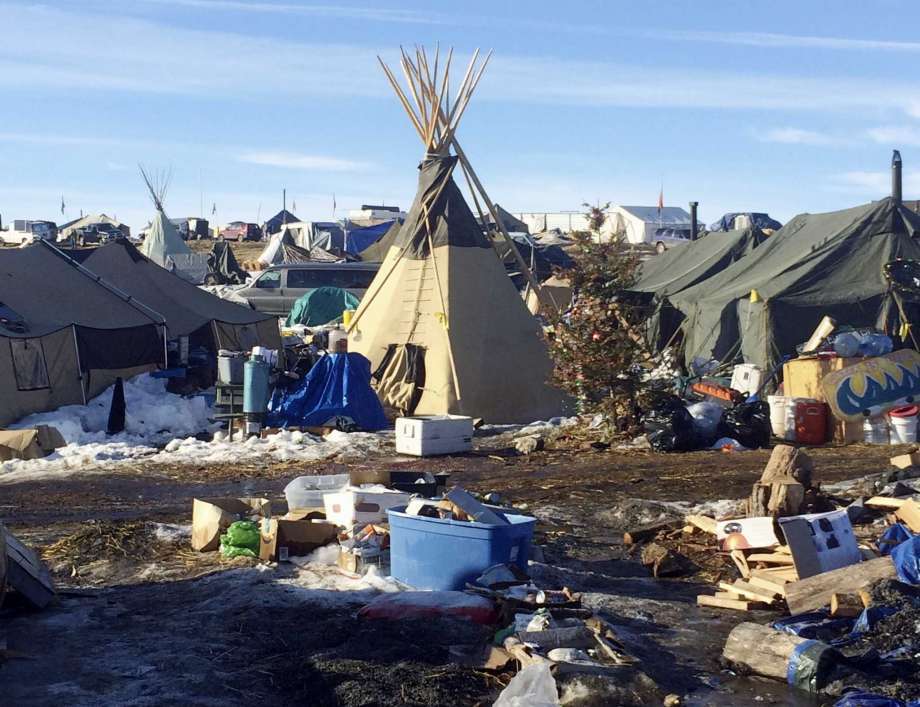 Dallas pipeline giant Energy Transfer Partners is suing Greenpeace International and other protesters of the controversial Dakota Access Pipeline in a new effort to go on the offensive against environmentalists.
Energy Transfer claims groups like Greenpeace, Earth First! and individual protesters resorted to "mob thuggery" and intentionally misleading information to halt the construction and damage Energy Transfer's "critical business and financial relationships." The federal lawsuit cites the Racketeer Influenced and Corrupt Organizations, or RICO, Act to claim the groups funded an "outlaw camp … of eco-terrorists" in North Dakota.
The lawsuit targets "rogue environmental groups and militant individuals who employ a pattern of criminal activity and a campaign of misinformation for purposes of increasing donations and advancing their political or business agendas."
The nearly $5 billion, 1,200-mile oil pipeline from North Dakota to Illinois became a rallying point that united environmentalists and American Indian groups as the Standing Rock Sioux, who tap the Missouri River for tribal water, argued the pipeline traversed sacred burial grounds and threatened the tribe's main water source. The pipeline project was delayed for months amid federal reviews and protests that led to hundreds of arrests and occasional violence – sometimes against the protesters by security personnel.
Greenpeace USA General Counsel Tom Wetterer said the lawsuit is "not designed to seek justice, but to silence free speech through expensive, time-consuming litigation." He said this is becoming a "pattern of harassment by corporate bullies."
Wetterer specifically criticized Energy Transfer working with the law firm of Kasowitz, Benson & Torres that he described as President Donald Trump's "go-to attorneys" to "abuse the legal system to silence legitimate advocacy work."
Energy Transfer is seeking a minimum of $300 million in damages.
Late last year, President Barack Obama refused to approve the pipeline's final connection, under the Missouri, and sent plans back to the U.S. Army Corps of Engineers for review. But President Trump, fulfilling campaign promises, quickly reversed Obama's decision after taking office.
Energy Transfer's Bakken pipeline network, including the Dakota Access Pipeline, ultimately connects to Gulf Coast refineries in Texas.
The pipeline is an Energy Transfer joint venture with Houston-based Phillips 66, Ohio-based Marathon Petroleum and Canada's Enbridge.
This first appeared on the Houston Chronicle – an Energy Voice content partner. For more click here.