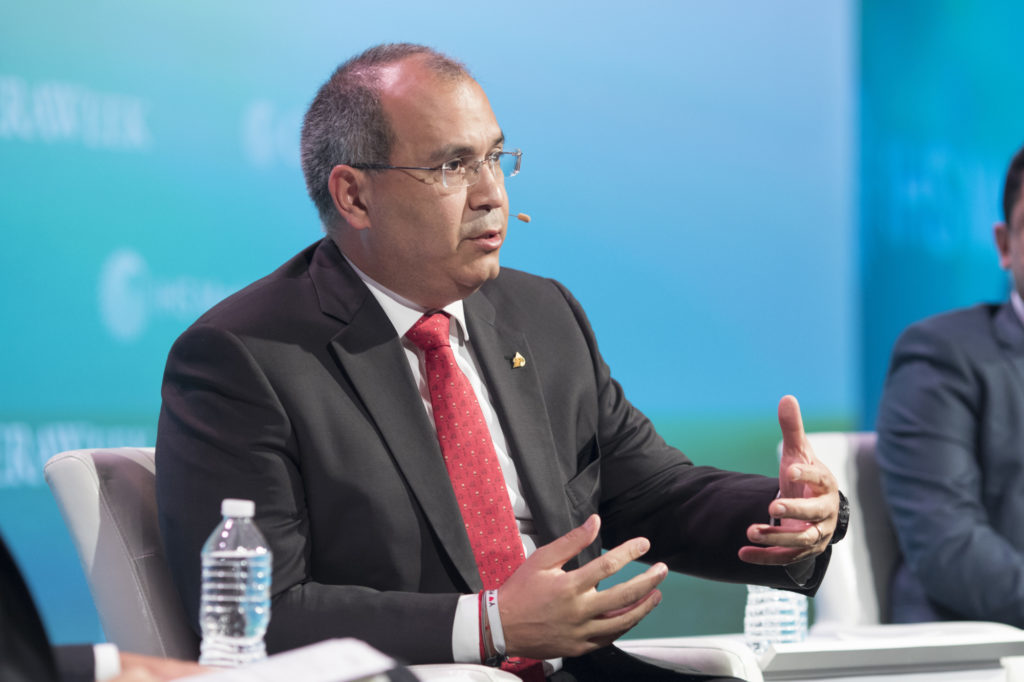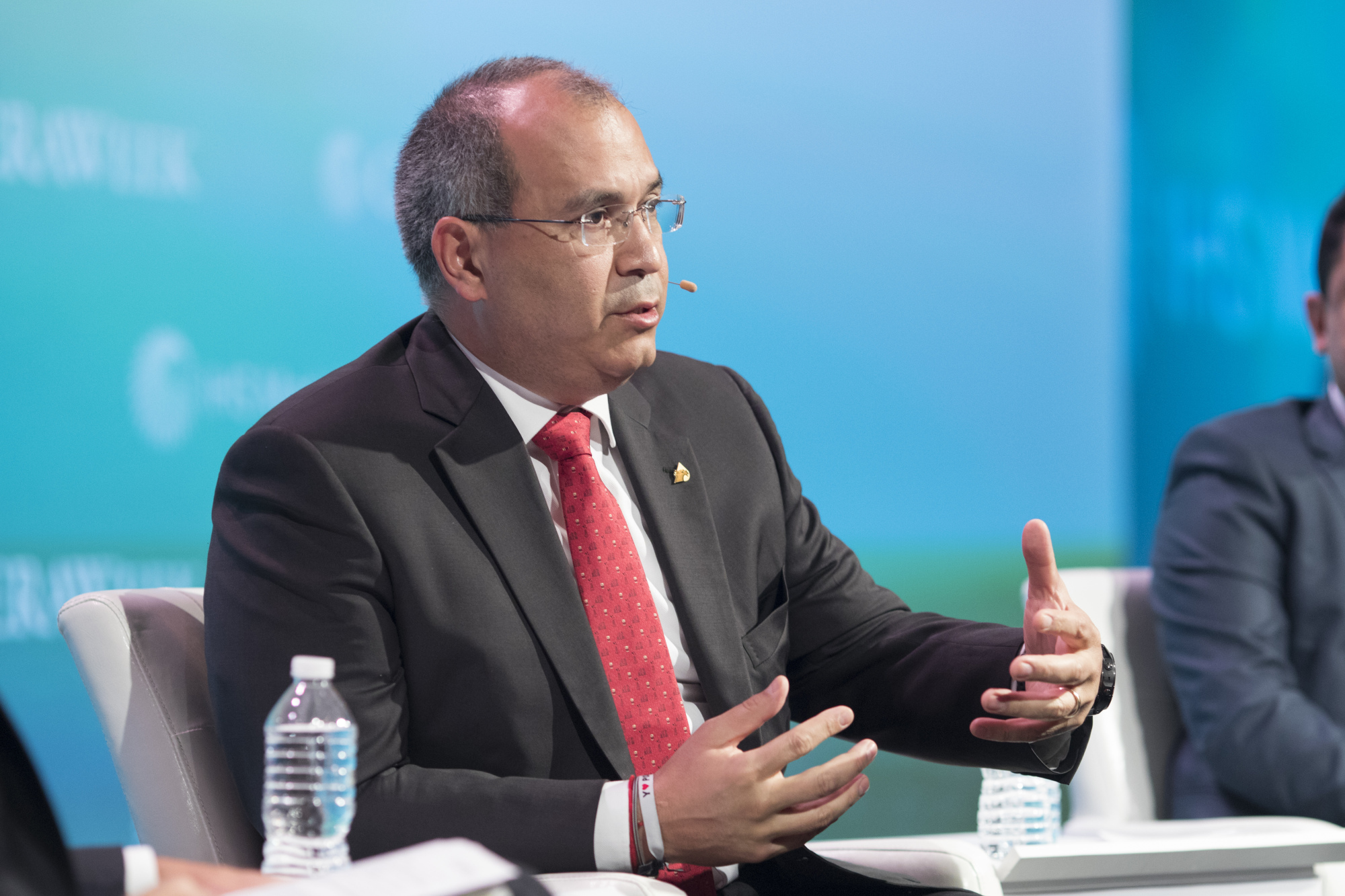 Mexico's 2013 decision to end the government monopoly on energy has resulted in billions in investment and the arrival of dozens of international oil companies.
Carlos Trevino, Petroleos Mexicanos's new chief executive officer, thinks it would be unfortunate for that to be interrupted by the next administration.
The top concern of Trevino, who took over at Pemex in November, is that Mexico will elect a president in July that will "slow down the energy reform pace," he said in an interview with Bloomberg Television at the CERAWeek by IHS Markit event in Houston.
"Someone who doesn't believe in the energy reform may reduce the speed very much and I think that would be a shame in Mexico," Trevino said. "The energy reform has a lot of benefits to the country, to the people, so the the worst case scenario in my point of view is that the speed that we are implementing the energy reform will be reduced."
Trevino's concern matches that of many energy industry leaders in Mexico, which has signed more than 90 oil and gas production contracts with international majors such as Royal Dutch Shell Plc, Chevron Corp. and Exxon Mobil Corp. since a landmark 2015 crude auction. Presidential front-runner Andres Manuel Lopez Obrador, who leads polls ahead of the July 1 election, has vowed that his administration will slow the pace of the current oil auctions and review contracts signed by the current government.
A reversal or significant modification to the overhaul would be "almost impossible because to change the energy reform you will need to change the constitution," Trevino said. It would require a majority in Mexico's upper and lower houses and it "is really difficult for any president to have that amount" of support.
"It is possible but improbable," Trevino said. "We have a lot of certainty on what is going to happen in the future no matter who wins the election."
Refining partner
Pemex, which has reiterated that partners will improve crude production and refining margins, will formalize a joint-venture agreement with Mitsui & Co. at its flagship refinery this month, Trevino said. The partnership with Mitsui is an estimated $2.6 billion deal that will increase production to help reduce the nation's reliance on imported fuels.
Pemex also expects to sign at least one additional refinery partnership as soon as this summer, Trevino said, without providing additional details. The company continues to seek partners for refinery auxiliary services in areas such as power generation, water treatment and steam generation, he said.
The company's Salina Cruz refinery, which was offline for several months last year following a series of natural disasters, is operating at half of its capacity, processing around 150,000 daily barrels, according to Trevino. Pemex's Madero refinery, which is in the process of a restart, is currently processing between 60,000 and 80,000 barrels, he said. The Madero refinery, which has the capacity to process 190,000 barrels per day, should ramp up to normal rates at the end of the month.
Oil Auctions
Pemex, which won rights to develop four deep water areas in Mexico's Jan. 31 auction, is going to bid for a few block in the March 27 tender of 35 shallow water zones, he said. Pemex would prefer to bid in partnerships but is willing to go it alone if need be, Trevino said.
The company, which launched its own oil hedge last year to safeguard against a potential price drop, will continue the program next year, Trevino said.
Recommended for you

'Stability through thick and thin' key to future investments, says Shell CEO