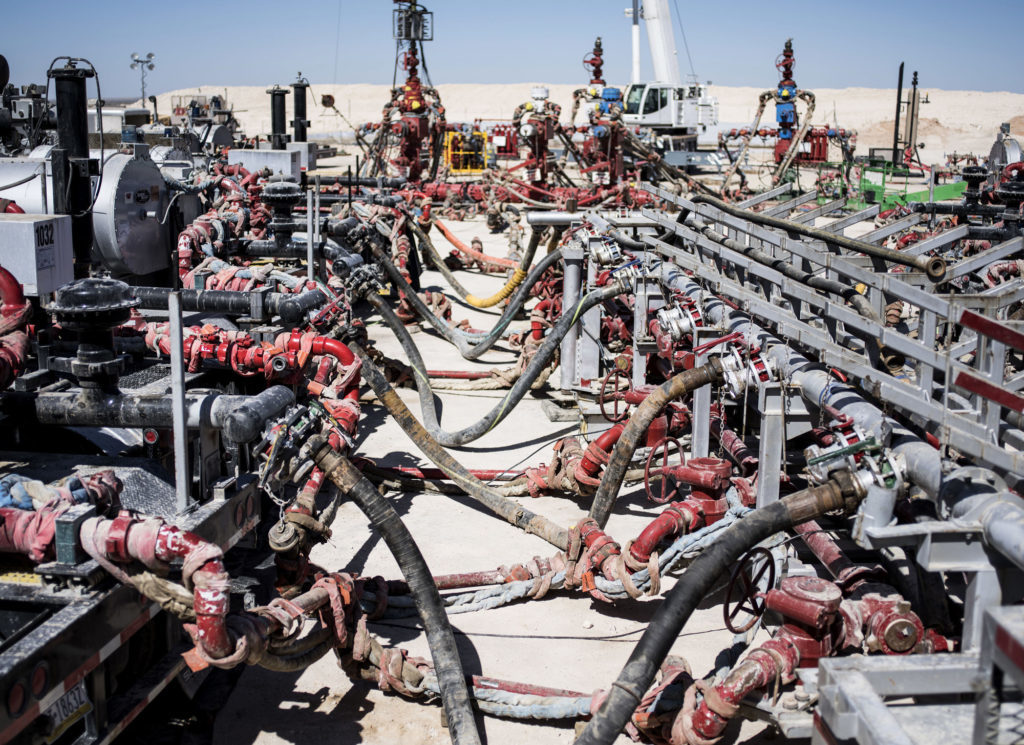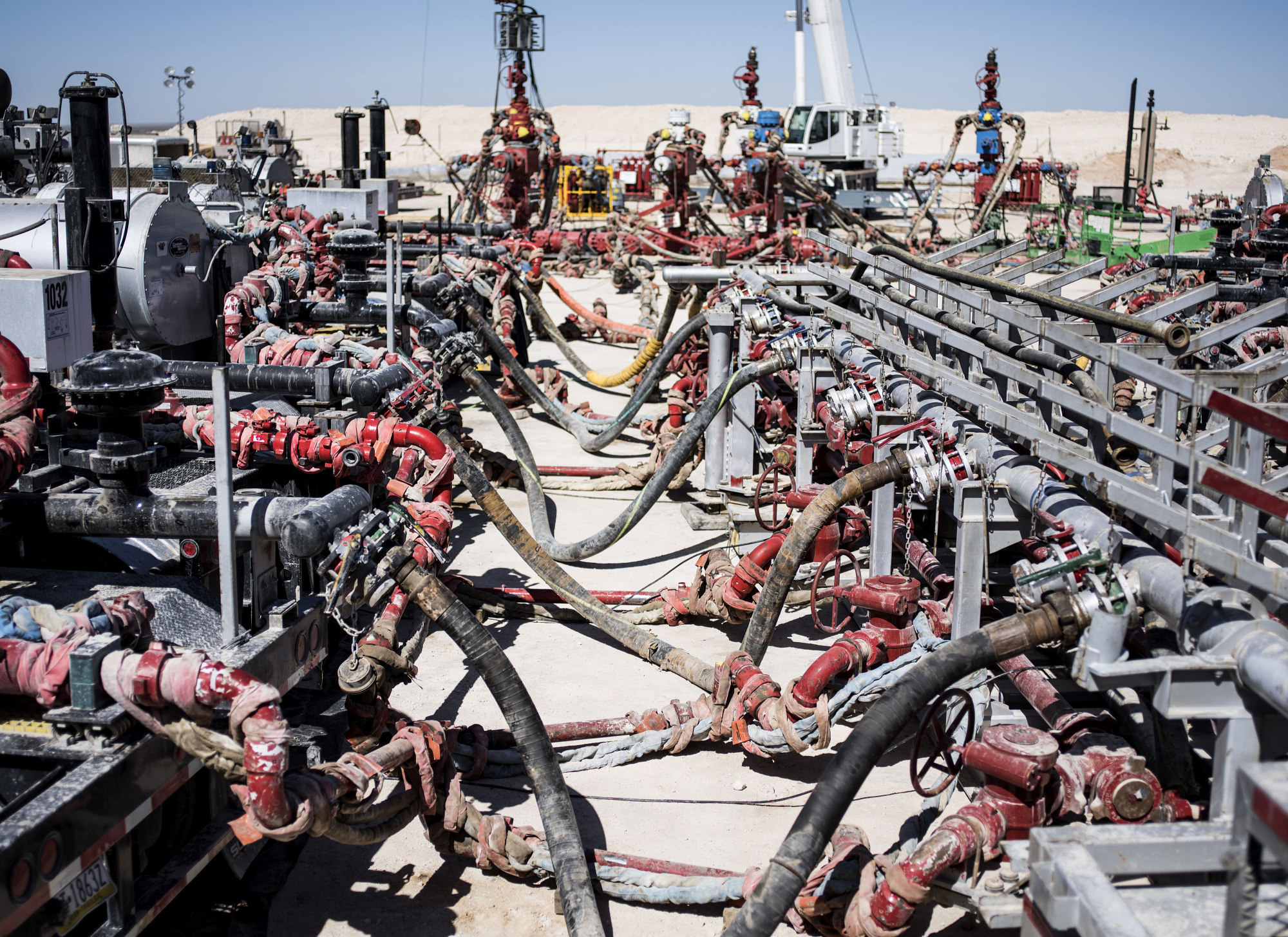 The world's biggest oilfield service companies have a message for investors: There's a payoff for patience.
While first-quarter earnings were less than exciting, Schlumberger Ltd., the largest service provider, said it plans to profitably add about 1 million horsepower worth of rock-crushing pumps this year into North American shale. Halliburton Co., the fracking king, said it sees a return to the 20 percent profit margins last seen before the downturn.
Their optimism comes as oil prices drive toward $70 a barrel in New York, a strong psychological signal of recovery, while Saudi Arabia has said it sees $80 oil in the foreseeable future. Prices at that level could loosen the leash on what explorers will pay service providers to open their wells moving forward.
"I'm excited about the outlook for North America and our March exit margins clearly demonstrate our path to normalized margins," said Jeff Miller, the Halliburton chief executive officer, on a conference call Monday after earnings were released.
Despite U.S. drilling and fracking activity hovering at three-year highs, the industry's top oil-patch contractors have battled a lack of investor enthusiasm. While the price of West Texas Intermediate crude, the U.S. benchmark, has gained 7.5 percent, the Philadelphia Oil Services Index is up only 3.5 percent.
Concerns about more prudent spending plans by customers have coupled with production worries in the Permian Basin to keep investors largely on the sidelines.
Beating Estimates
On Monday, Halliburton, which generates most of its sales in the U.S. and Canada, reported a first-quarter profit excluding certain items of 41 cents a share, beating analyst estimates by a penny. The shiny win, though, wasn't enough to catch the attention of outside investors. The shares gained only 0.17 percent for the day.
"North America is the place to be," said J. David Anderson, an analyst at Barclays, in a phone interview. But "was this enough to get the incremental owner of the stock in here? Probably not."
Schlumberger, which generates most of its business outside the U.S. and Canada, reported a first quarter profit of 38 cents a share, excluding one-time items. It also was a penny better than estimates, but its U.S. shares fell by 1.5 percent for the day.
Consensus Forecasts
Both companies, though, gave their blessings to existing consensus forecasts for the second quarter, which call for Halliburton to boost profits another 40 percent to 58 cents a share, while Schlumberger is expected to grow at about half that rate to 47 cents a share.
Baker Hughes, the No. 3 oil services provider by market capitalization, reported a first-quarter profit, excluding certain items, of 9 cents a share, 3 cents better than analyst expectations. The company is expected to boost profits another 60 percent in the second quarter as it continues to integrate with the oil & gas business of General Electric Co.
Recommended for you

Woodside wins backing to buy BHP oil, gas amid climate backlash