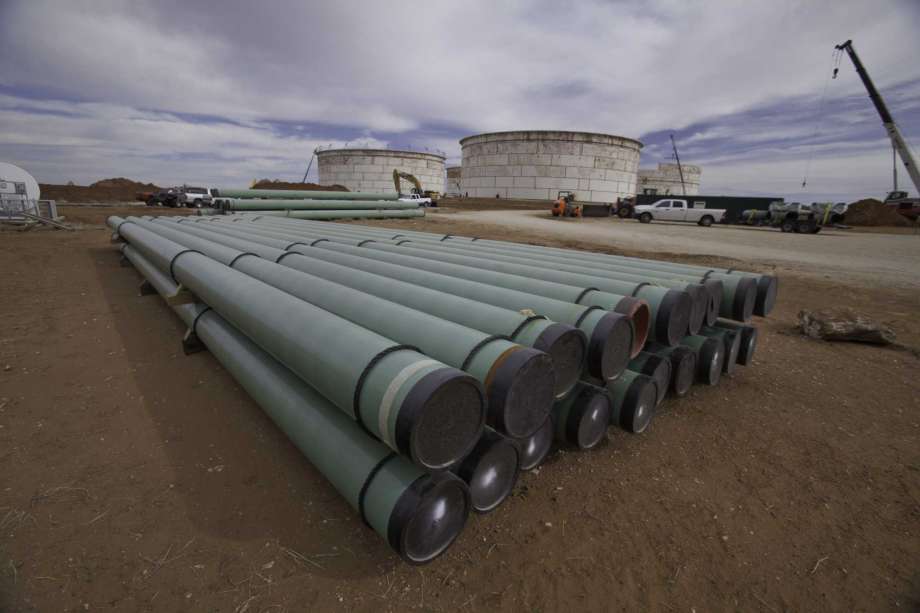 Houston oil producers Apache Corporation and Noble Energy have signed on as the primary customers for the massive EPIC Crude Oil Pipeline that will traverse Texas from the booming Permian Basin near the New Mexico border to Corpus Christi.
The 730-mile pipeline is slated to be built by San Antonio-based EPIC Midstream Holdings as one of the biggest of a bevy of major pipeline projects underway to carry oil, gas and natural gas liquids from the Permian to port and refining hubs near Corpus Christi and Houston.
EPIC Midstream is financially backed by the Ares Management private equity group. EPIC also is building a similar, natural gas liquids pipeline adjacent to the crude oil project. BP is signed on as the anchor customer for the NGL pipeline.
Apache and Noble have committed to use 30 percent of the EPIC oil pipeline's planned capacity of 590,000 barrels a day. The pipeline is slated to come online by the end of 2019 to help relieve the bottleneck that's building in the Permian with rising crude production and not enough pipeline capacity to move it out of West Texas.
The deals give Noble the option to purchase a 30 percent stake in the oil pipeline, while Apache can choose to buy up to a 15 percent interest. Noble also could acquire 15 percent of the NGL pipeline.
The EPIC news comes after some of the other competing projects were sidelines or authorized.
Houston-based Buckeye Partners said it is canceling its proposed South Texas Gateway oil pipeline from West Texas to Corpus and the Houston Ship Channel.
On the other hand, Houston's Phillips 66 said it is moving forward with its planned Gray Oak Pipeline to carry crude from West Texas to Corpus Christi, Sweeny and Freeport.
This article first appeared on the Houston Chronicle – an Energy Voice content partner. For more from the Houston Chronicle click here.
Recommended for you

Apache parent APA generates $1bn from stock and asset sales