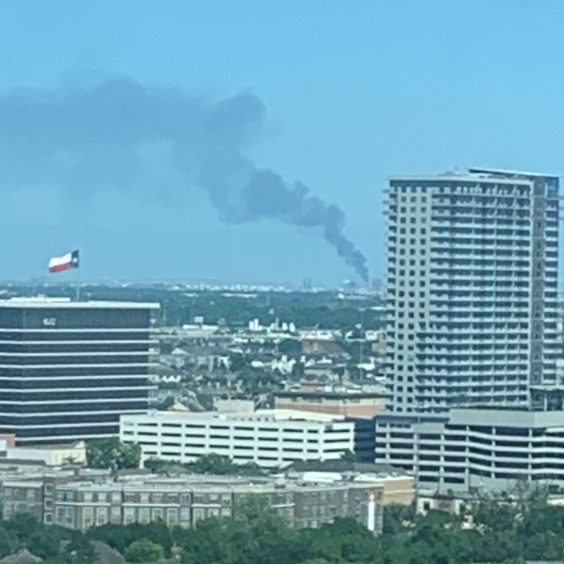 A controlled fire at Royal Dutch Shell Plc's refinery near Houston cast a plume of black smoke over the city's industrial suburbs.
A U.S. Coast Guard spokesperson said Shell alerted the agency of the burn off. The smoke had subsided by 4:30 p.m. local time on Sunday. The refinery in the town of Deer Park on Houston's east side can process 275,000 barrels of crude a day, according to data compiled by Bloomberg.
Shell sent a notice through a community alert system at 3:16 p.m. warning that the company was performing activities that could lead to flaring and noted there wasn't any threat to nearby residents.