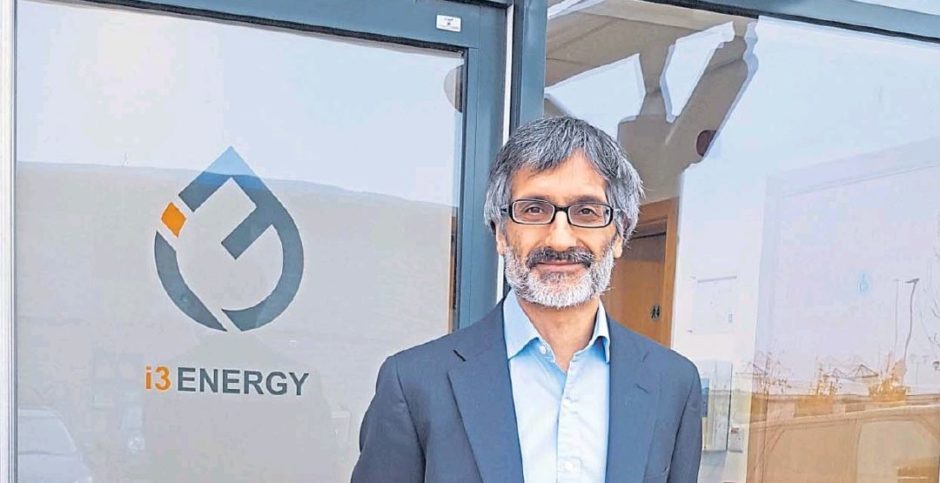 Oil and gas explorer i3 Energy has agreed a deal to sell part of its soon-to-be-acquired assets in a deal worth £25 million.
The firm, which is headquartered in Westhill, near Aberdeen, will hand over the Saskatchewan portfolio in central Canada to Harvard Resources.
The deal will be completed as soon as i3 takes over the asset from private Canadian company Gain Energy.
Last month i3 agreed to buy all Gain's petroleum and infrastructure assets in the Western Canadian Sedimentary Basin for £44.9 million.
The deal with Harvard means the total value of assets that are being retained are now worth £19.9 million.
To fund the acquisition and unlock production potential, i3 is proposing to raise £30 million from institutional and other investors at a price of 5p per share.
That's an 18% discount on the closing mid-price when the firm suspended its shares in June ahead of the takeover.
The company has also published its full-year results today, showing a net loss of £10.9 million pounds for 2019.
I3 has put the hit down to day-to-day expenses, finance costs, interest expenses and stock option scheme expense.
Last year the company took a hit after it admitted plans to develop its assets in the outer Moray Firth hinged on securing additional funding, and said its drilling campaign uncovered an oil column on Liberator that was "thin".
The company hopes to drill an appraisal well on Serenity, its other major asset in the same block, later this year or in 2021.
Majid Shafiq, chief exectuive of i3 Energy, said: "2018 was a year of intense activity for i3 Energy. In very difficult capital markets we managed to finance a three well drilling campaign on our North Sea acreage, whilst maintaining a 100% working interest in those licenses.
"Although drilling results on the Liberator field were disappointing, we believe we made a potentially very significant discovery in the Serenity field and the campaign was conducted essentially on time and budget. We plan to appraise Serenity next year, with the drilling to be fully or partly funded by a farm-out of the asset. If Serenity is as large as we think it might be, it will be a transformational asset for the Company and will have multiple monetisation options.
"We also believe that Liberator West and the Minos High area still contain significant exploration potential and will seek to test those potential volumes again by a farm down of the acreage. The Company has for some time been looking at adding production assets to its portfolio and has evaluated numerous opportunities in the North Sea and other petroleum basins. This work led to the conclusion that there currently exists a time limited opportunity to build a large onshore production base in the Western Canadian Sedimentary Basin on very attractive acquisition metrics through M&A and in early 2020 we decided to act on this opportunity.
"I would like to thank our UK management team for their determined effort through 2019 to execute on our strategy to test our oil and gas acreage and delivering the Serenity discovery and to welcome our new colleagues in i3 Canada and look forward to navigating our new horizons as we look to continue our transformation into a material oil and gas production company."
Recommended for you

Tain licence in mix as Europa presses on with Serenity development talks