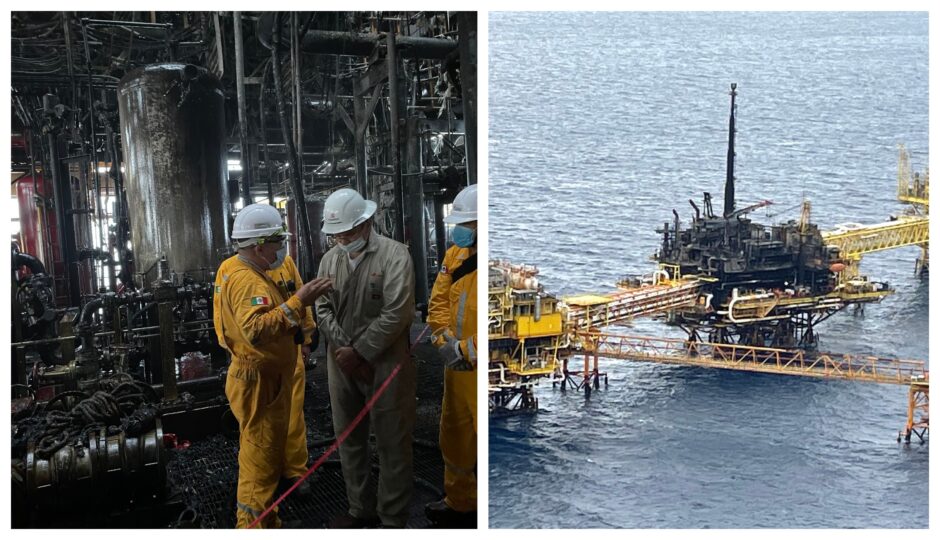 The chief executive of Petroleos Mexicanos (Pemex) has made a visit to an oil platform in the Gulf of Mexico where a fatal explosion and fire broke out over the weekend.
Five people died following the incident on Sunday on board the E-Ku-A2, while Pemex said six others are injured and two remain missing in its latest statement issued on Monday night.
The company has released images of CEO Octavio Romero on board the installation, which is part of the Ku-Maloob-Zaap field, Pemex's most productive oilfield.
They show large parts of the complex blackened by the deadly fire, with Mr Romero speaking to workers about the incident.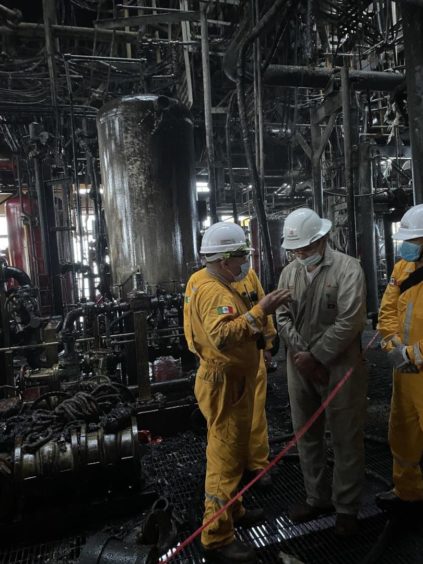 He also visited affected families and victims at Ciudad del Carmen in Campeche.
Reuters reports that the incident knocked 125 oil wells offline, totalling 421,000 barrels per day of lost output which equates to about 25% of Mexico's production.
Mr Romero said in a video posted on Youtube that Pemex expects to re-establish all of the affected production.
An investigation into the cause of the fire is ongoing, which took place as crews were performing maintenance on the platform.
The platform fire is one of the worst Pemex has suffered in recent times, but Reuters said dozens of people have been killed in accidents in the past which have involved the state-owned operator.
Recommended for you

Large oil spill reported near site of Pemex platform blast in Gulf of Mexico