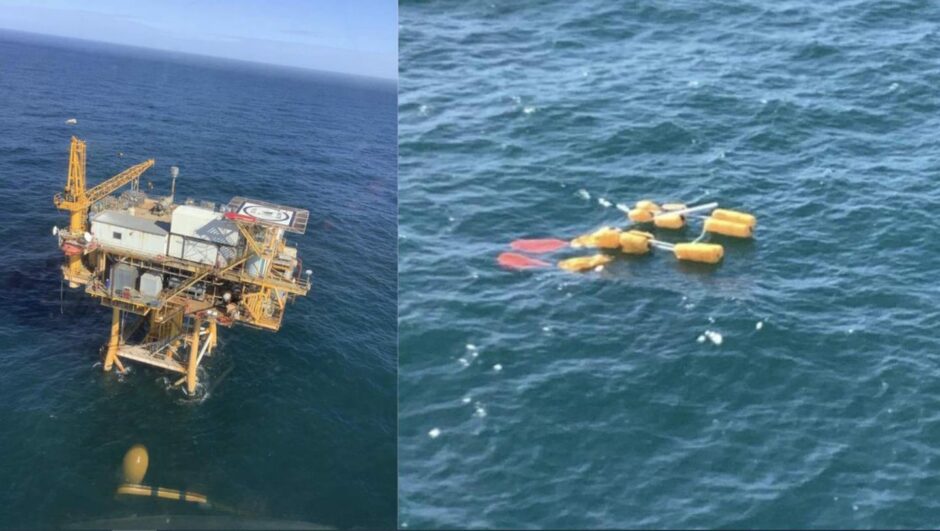 The remains have been recovered of four workers who died in an oil rig helicopter crash last week.
Louisiana news site Nola.com reports that the bodies of the pilot and three offshore workers were recovered following the crash at a Walter Oil and Gas Corporation platform in the Gulf of Mexico.
One of the men onboard was identified by family as 36-year-old David Scarborough of Mississippi, whose wife Lacy Scarborough said were expecting a baby.
The Clarke County Tribune also reported that Tim Graham, also of Mississippi, was among those on board.
Nola.com said the two other victims identities have not been made public.
The US Coast Guard said the Bell 407 helicopter crashed at around 8.40am on Thursday, Dec 29.
The agency found the helicopter on Monday in waters in the Gulf of Mexico, around 10 miles off Southwest Pass, Louisiana.
Nola.com said the coast guard suspended a search for survivors after scouring an area of around 180 square miles.
"It is always a difficult decision to suspend a search," said Lt. Cmdr. Kevin Keefe, Coast Guard Sector New Orleans Search and Rescue Mission Coordinator.
He added: "Our deepest sympathies and condolences go out to the family and friends during this difficult time."
Sector New Orleans watchstanders coordinated the launch of a Coast Guard Air Station New Orleans MH-60 Jayhawk helicopter aircrew and a Coast Guard Station Venice 45-foot Response Boat-Medium boatcrew to assist in the search.
Rotorcraft Leasing Company owns the helicopter.
It comes following another separate crash on December 15, also in the US Gulf of Mexico involving an oil platform, when three passengers were rescued.
The National Transportation Safety Board confirmed it's investigating the latest oil rig helicopter crash.
Recommended for you

Platform crew attempted rescue during fatal GoM helicopter crash