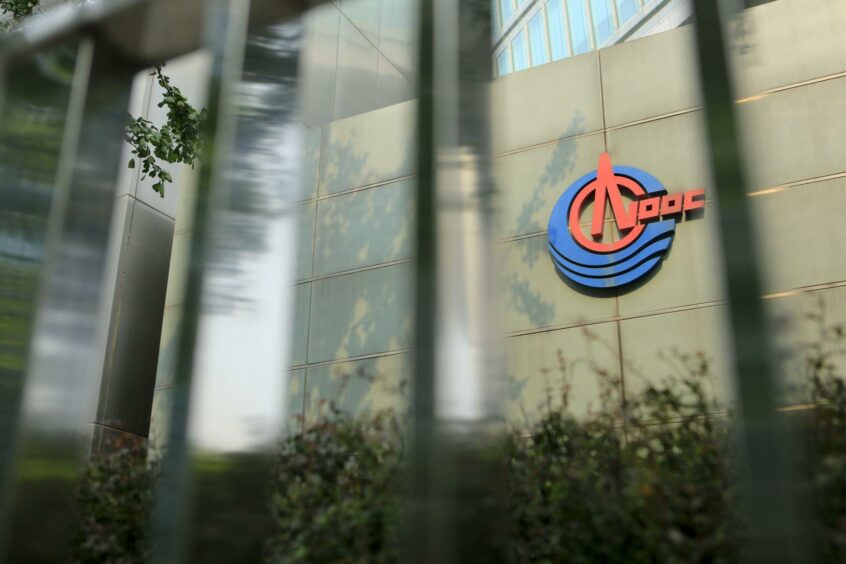 CNOOC Ltd has launched China's first offshore carbon capture and storage (CCS) demonstration project, while also starting up a new oilfield in Brazil.
CNOOC Ltd said the Buzios 5 project had begun producing on June 1. The field can produce 150,000 barrels per day of oil, in addition to 6 million cubic metres per day of gas and inject 220,000 bpd of water.
Buzios 5 is part of the wider Buzios project, which is producing around 600,000 bpd currently. The development now includes five FPSOs.
Modec converted the FPSO for the latest phase in China, reaching completion in July 2022. The vessel arrived at its destination off Brazil in February this year. The Almirante Barroso MV32 FPSO can hold 1.4 million barrels of oil.
"Buzios 5 is the first project to commence production after CNOOC Ltd joins Buzios project, which will inject new momentum into our overseas production growth," said company president Xia Qinglong.
The official said the company was practising "win-win co-operation with the host government and partners" on the field.
CNOOC Petroleum Brasil has a 7.34% stake in Buzios, while Petrobras has 88.99%. CNODC Brasil Petróleo e Gás holds 3.67%.
CNOOC Ltd also expects to bring the Mero 2 project into production this year, offshore Brazil. The FPSO will have peak production of 180,000 boepd in the Santos Basin. Mero 1 started up in 2022.
CCS addition
CNOOC Ltd also said it had commissioned an offshore CCS plant at the Enping 15-1 development. This is in the Pearl River Mouth Basin, in about 80 metres of water, 190 km southwest of Hong Kong.
The CCS facility captures and processes CO2 produced in the oil. It injects the gas into a saline zone around 800 metres under the seabed. It can store more than 1.5 million tonnes of CO2.
CNOOC Ltd said its work showed the company had all the abilities needed to capture, process, inject, sequester and monitor CO2 offshore. This, it said, "fills the gap in China's offshore carbon dioxide storage technology".
"The successful commissioning of the Enping 15-1 oilfield CCS demonstration project will strongly support the company's efforts in increasing reserves and production and pursuing green and low-carbon development," said CEO Zhou Xinhuai.
"CNOOC Limited will continue to gear up its R&D activities, to promote the green development of offshore oilfields, and explore 'offshore storage of onshore carbon' to provide a new solution of carbon reduction for the high-emitting enterprises in the coastal areas."
Recommended for you

Woodside launches CCS study with Japanese industry