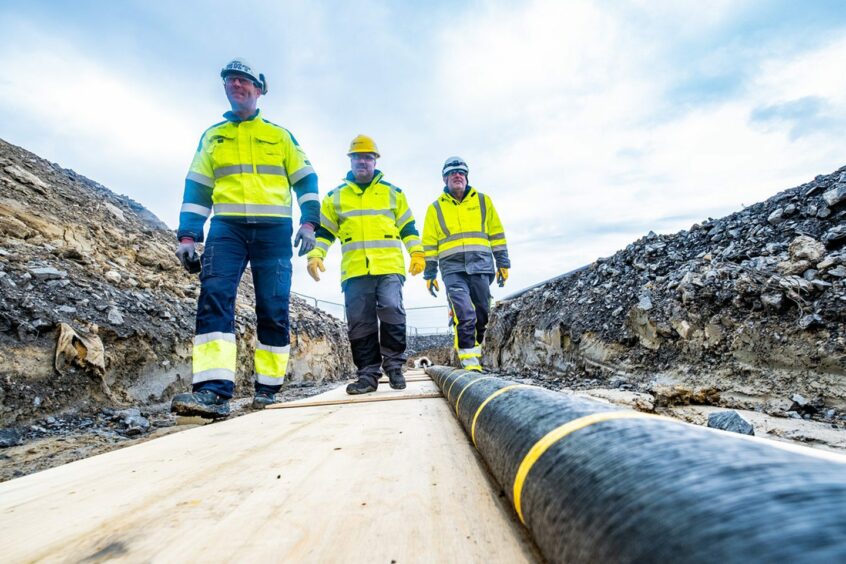 Slow developers will be ejected or moved to the back of the queue as sweeping new reforms are proposed to speed up the connection of renewables projects to the grid.
The National Grid Electricity System Operator (ESO) announced on Friday that it will introduce a series of "targeted reforms" in a bid to speed up connections.
Most notably, it said generators that are not progressing projects or will not meet their connection date will either be able to move backwards or leave the queue altogether, in order to make way for schemes that are delivering.
It's claimed the reforms will mean projects would be able to connect "up to ten years earlier" than the current system would allow.
It comes amid a series of warnings that the availability of grid infrastructure is hampering the energy transition.
A report issued by the government's Offshore Wind Champion Tim Pick earlier this year found that years of under-investment coupled with a massive ramp up in renewables has now seen grid become "a significant brake on wider economic activity, not just on offshore wind farms."
The ESO says there are currently around 220 projects – totalling 40GW of capacity – due to connect to the national transmission system before 2026.
However only half of these have planning consent – meaning some have reportedly moved their connection dates back by over 14 years. Last year also found that that as little as 30% of projects that apply for a grid application actually get built.
'Get on, get back or get out of the energy queue'
The ESO will write to developers looking to connect to ask for updates on their progress and completion of project milestones, seeking to identify "non-viable projects", which can then be delayed or removed from the queue.
The milestones that projects will have to meet are common sense points such as raising finance for the project, buying land, getting planning permission, and breaking ground. Projects with timelines impacted by network build delays outside the control of the developers will not be negatively impacted by these changes.
The grid operator said it will be supported by an engineering consultancy and a legal firm in making these assessments.
The decision comes amid wider recommendations by the UK's Code Panel – the body in charge of changes to rules that govern the energy industry – that would see regulator Ofgem change how connection contracts are managed.
In tandem the operator has also published a policy paper setting out how it intends to manage its commitment to connect up to 95 GW of energy storage into the grid more quickly.
Reforms are 'significant step forward'
The move has been welcomed by the renewables sector, including RenewableUK's director of future electricity systems, Barnaby Wharton, who described it as a "significant step forward."
"It will unlock new clean energy capacity faster by letting projects which are ready to connect to the grid move ahead of projects that simply aren't making progress.
"Rather than allowing speculative bids for grid connections to pile up and create the backlog, these reforms mean that inactive or unready schemes will no longer be allowed to block projects which are ready to go live.
Mr Wharton said connection delays are currently holding back £15 billion of investment in offshore wind alone over the next decade.
"The next key step forward would be for Ministers to sign off the amendment to the Energy Bill currently going through Parliament to give the regulator Ofgem a new remit which specifically puts achieving the Government's net zero goal at the heart of every decision it takes. This would unlock vital investment in our electricity network much faster".
Scottish Renewables senior policy manager Stephen McKellar also welcomed the news, but cautioned that any decisions by ESO to alter project timelines should be made with caution.
"The speed at which renewable energy generation projects can connect to the electricity network is one of the key barriers to net-zero, so anything which helps expediate that process is welcome," he noted.
"Scottish Renewables has argued that a fair and proportionate method of dealing with the growing number of projects in the connection queue has been needed for some time, but it is essential that decisions on moving or removing projects is made with the best evidence available to avoid unintended consequences."