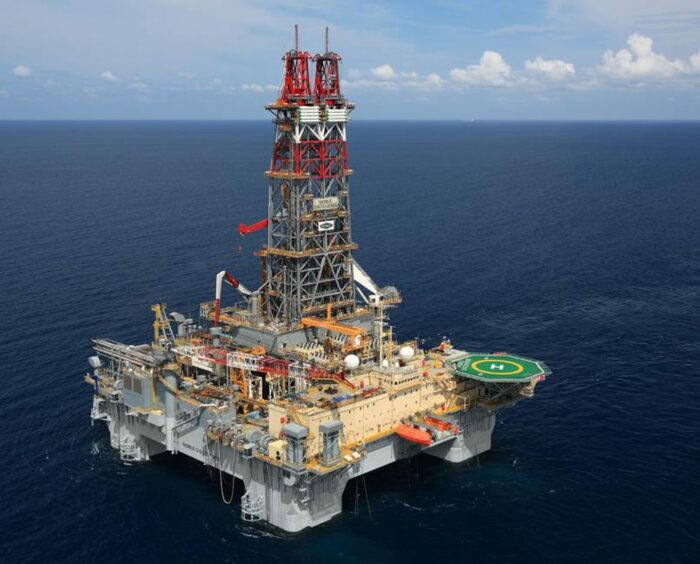 Ecopetrol intends to drill the Orca Norte 1 well in the fourth quarter of the year, in Colombia's Caribbean deepwaters.
The company has signed up the Noble Discoverer to carry out the work. The Noble-owned rig will come from Suriname, where it will be under contract with Petronas between August and November. The Ecopetrol contract will run from November to February 2024.
Ecopetrol has said that, if the well is successful, it will install a pipeline to bring gas onshore in order to pursue its just energy transition plans. The pipeline will first go to the Chuchupa B platform
It will drill the Orca Norte 1 on the Tayrona block. The company said the drilling would be its first operated well in the deepwater. Petrobras drilled the original Orca 1 discovery well in December 2014.
Ecopetrol said that construction of infrastructure to bring gas onshore would take time and that, as a result, it had already begun talks with local communities.
The company is also working on an onshore base, to provide support vessels and drilling services for operations.
Ecopetrol president Ricardo Roa said the company was "interested in developing reserves to accelerate the energy transition in the country".
Around 22% of Ecopetrol's production is gas. The company aims to reach 30% by 2030.
Shell is also working on a drilling campaign in the country, following up its Gorgon discovery from 2022 with the Glaucus 1. The Noble Voyager is under contract to the company until September, after which the rig will move to Mauritania for the Panna Cotta well in the last quarter.
Petrobras had success last year with its Uchuva 1 well, also in Colombia's Caribbean. The plan is to drill another three wells in 2024, Petrobras executives told Reuters earlier this year.
Recommended for you

Arrow sets out plans to triple Colombian production